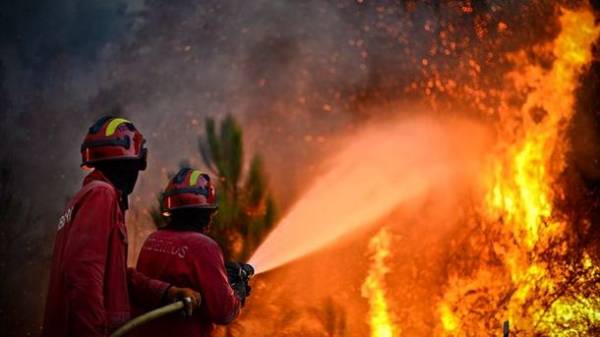 As a result of forest fires in Portugal have killed at least 43 people. It is reported by the representative of the Ministry of internal Affairs of the country Jorge Gomez, AFP reports.
Most of the people killed in cars while trying to break through the wall of fire. It is noted that at least 16 people were killed in the burning cars on the road between the towns of figueiró DOS Vinhos and Castanheira di Pera. Three more have died from choking smoke. At least 59 people, including firefighters received burns of varying severity.
Prime Minister of Portugal, antónio Costa, has called the incident "the biggest tragedy of humanity is that we learned over the past years." According to him, some towns were completely cut off by fire.
To eliminate the fire involved around 600 people and 160 vehicles, because of the intensity of the fire emergency services have difficulties with his fighting. The European Union stated that, at the request of Lisbon, he would send a few planes to assist in the elimination of fire. In particular, three units of flying vehicles sent to France and two to Spain.
The cause of forest fire is at present unknown. Now in Portugal remains hot and windy weather conducive to the spread of fire. The extent of the damage is not yet measurable.
Comments
comments