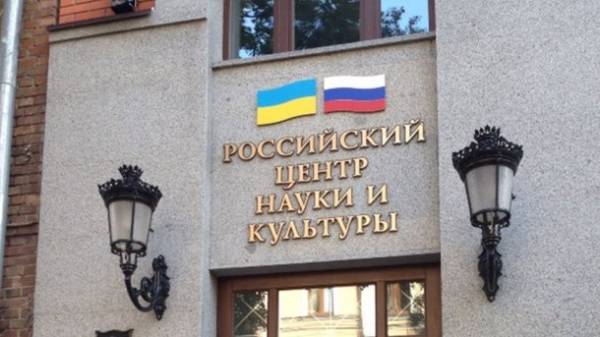 Activists of the party "national corpus" blocked the entrance to the Russian center of science and culture in Kiev at the hem, where on Saturday must pass the action "Total dictation" in the Russian language.
"Back blocked by activists of right-wing group "national housing", terminated access, there were threats of physical violence ", – said the Agency "Interfax-Ukraine" the head a press-services of the representative offices of Svetlana Golinenko.
According to her, near the building is located 40-50 people – to the center they were not allowed protection. Activists threw a chain on the gate and blocked the passage of trash cans.
As told Malinenko, in the building of Rossotrudnichestvo was held the international action "Total dictation" is an annual traditional dictation on the Russian language, which in 2017 is held in 72 countries around the world. At the moment, these activities disrupted because of the action of the "National body".
"Police arrived on scene quickly enough, watched, and then entered into negotiations. Now they temporarily lifted the blockade until 13:00. Because we have a dictation at 14:00, they are at 13:00 back to check whether we (dictation – ed)", – she noted.
In turn, the press service of "National corpus" also confirmed that they are now in the Russian centre of science and culture in Kiev at the address: Borisoglebskaya, 2.
Comments
comments