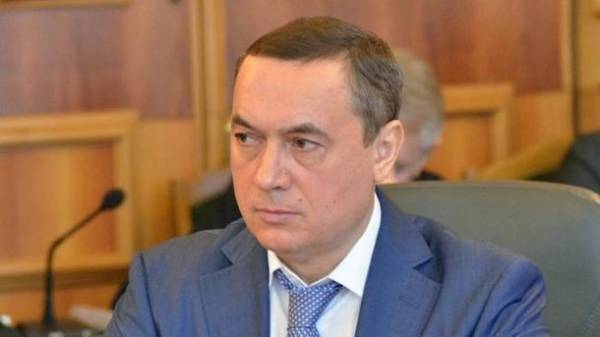 The National anti-corruption Bureau of Ukraine does not agree with the decision of the court concerning the defendants in the case "VostGOK" and insists on reconsideration of the measure, said NABU.
"National anti-corruption Bureau disagreed with the decision concerning a measure of restraint for detainees on the case of plunder of means "VostGOK" and hopes that the Specialized anticorruption Prosecutor's office will be able to defend the position of the investigation in appeal instance", – stated in the announcement on the site Facebook on Saturday evening.
According to detectives NABOO, under the existing measure (a personal guarantee) the suspects will be able to exert pressure on witnesses and to perform other actions aimed at destroying evidence of their criminal activities. "This is especially true of the former people's Deputy Nikolay Martynenko, who has influence in the highest political circles", they said.
In the NEB noted that the detention of suspects on 20 April was lawful and justified.
The announcement also stressed that "the National anti-corruption Bureau of Ukraine performs its responsibilities in strict accordance with the law regardless of political affiliation or beliefs of the subjects of the investigations".
NABU recalled that on April 20 the Bureau of detectives and prosecutors SAP detained two people – the former head of the Parliament Committee on fuel and energy complex and one of his accomplice on suspicion of committing crimes under part 1 of article 255 ("a criminal organisation") and part 5 article 191 ("Assignment, waste of property or taking to them by abuse of official position") criminal code of Ukraine in which SE "VostGOK" damages in the amount of $17 million 280 thousand
As reported, on April 21 in the Solomensky court began hearing on election of a measure of restraint for detainees. On 22 April, the court dismissed the petition NABU and SAP about taking suspects into custody with a bail of 300 million UAH (against the former Deputy of the Verkhovna Rada Mykola Martynenko) and 100 million (in respect of the first Deputy Chairman of the Board NAK "Naftogaz of Ukraine" Sergey Fracture), and released both detainees under the personal guarantee of the number of people's deputies.
Comments
comments