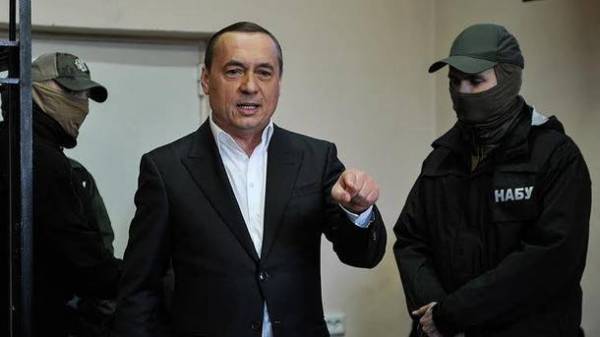 The former people's Deputy Nikolay Martynenko in exclusive comments to "events of the week" on the channel "Ukraine" declared that will appeal to the President of Ukraine Petro Poroshenko and asked the President to respond to the work of anti-corruption bodies.
"I want to appeal to the President to respond to how today we have anti-corruption bodies. The NAB and anti-corruption Prosecutor's office has now become a branch of the Georgian mafia. This is a cheap PR Agency, it deals with the fact that falsificare business, throwing people behind bars, and not finish them. There is no fight against corruption there. There is a cheap PR Agency that plays politics," sharply commented on the detention of ex-Deputy.
Also Martynenko denies the accusations. "First, I have proved his innocence, including in court. Secondly, will attract criminal liability as a guide to the NEB and each of the contractor dealing with this issue", – said the politician.
We will remind as reported the head of the Specialized anti-corruption prosecutors Nazar Golodnitsky, Martynenko suspect in the embezzlement of state company. The Prosecutor's office asked to arrest the former MP for 2 months, and in the case of release – to announce a Deposit of 300 million hryvnia. From 15 members, and four Ministers, offered to take the detainee on bail. At the meeting they recalled the merits Martynenko. Ultimately, the court decided to release the policy from custody and to give bail. Martynenko surrendered their passports and pledged to cooperate with the investigation.
Comments
comments