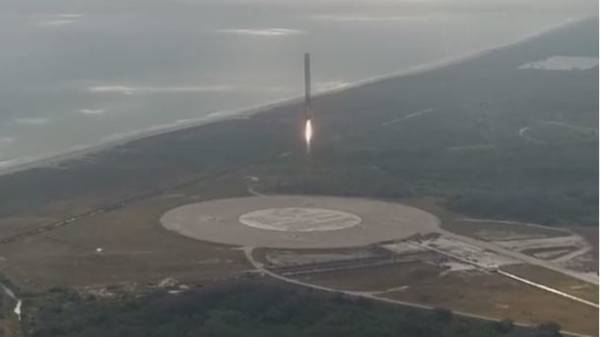 In a network there was video as the rocket company SpaceX – Falcon 9 First Stage Landing – made a successful landing. The corresponding video was published on YouTube.
In the video you can see how the rocket prinitiva clouds, landed at your destination: first it was down with a fairly high speed, but before the surface of the earth triggered the braking effect and the rocket gently down to the surface.
Yesterday, the company SpaceX launched a Falcon 9 with a cargo spacecraft Dragon to the International space station.
On 14 January, SpaceX successfully launched the first in this year's Falcon 9 rocket, which put into orbit 10 satellites for the Iridium company. The launch took place from Vandenberg AFB in California.
Comments
comments