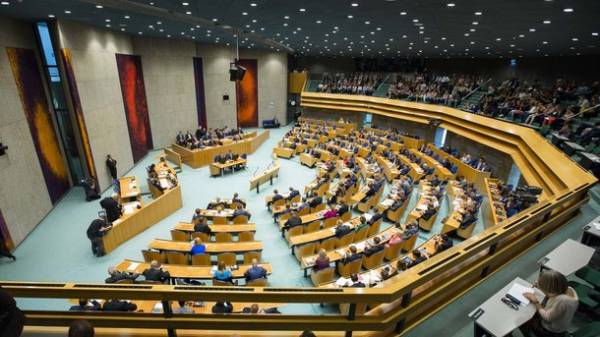 Today the Senate of the Netherlands will determine the fate of the Association Agreement EU — Ukraine. Earlier, Prime Minister of the Netherlands mark Rutte said that the Dutch Senate will support the Ukrainian integration into the EU. According to him, the pre-debate went well, but because for a vote and ratification of the barriers.
Recall, the Netherlands is the only country in the EU that has not adopted the Association Agreement with Ukraine. This is due to the fact that last year the Dutch voted in a referendum against the Association of Ukraine with the European Union. However, in February of this year, the Dutch Parliament endorsed a law on ratification after it added a special effect that the Agreement does not guarantee Ukraine's membership in the EU, does not give the right of Ukrainians to live and work in the EU and does not oblige to help our country financially and militarily.
According to political scientist Andrei Buzarova, the probability of failure of voting is very small. "The only thing that could derail the ratification is extraordinary outburst on the part of populists and politicians in the Dutch Parliament that are against Ukraine in General. The rest of the contentious issues agreed upon and all parties are satisfied with the negotiations", — said the analyst. "Will begin a new stage of Ukrainian history, namely the work with the EU in the framework of the Agreement. There will be new opportunities but also new challenges, as the implementation of the Agreement involves a number of necessary measures in the economy, in the political sphere, the humanitarian that you will need to take "gritting his teeth," added Buzarov.
Comments
comments