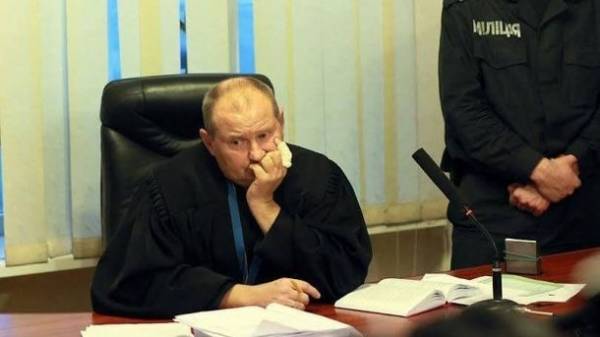 The infamous judge Nicholas Chaus in Moldova has been released. This "Country" reported own sources. "At the moment he is week free. The Moldovan authorities released him because he expired his detention. This does not mean that it denied extradition, however, this means that at the moment he is free," – said a source in judicial circles.
A source in the NAB partially confirmed this information. Also in the NAB added that the lawyer was granted the lease of the apartment. "At the moment Chaus is under house arrest," he said.
Recall, August 9, 2016, the detectives NAB denounced Chaus during receiving a bribe in the amount of 150 thousand dollars. (more than 3,7 million UAH) for sentencing in the interests of the defendants. On 6 September the Verkhovna Rada gave its consent to the arrest of a judge and bringing him to justice. Then, using the judges ' legal immunity, the suspect left the territory of Ukraine.
September 12, Chaus was declared a national red alert. On November 11, Chaus is in the international search to arrest and further extradition to Ukraine.
March 1, 2017, it became known that the Leadership at the request of the PGO detained in Moldova. Lawyers Chaus addressed to the President of Moldova Igor Dodon to provide their client political asylum. The Prosecutor's office of Ukraine reported that the decision of the extradition judge to Ukraine will depend on the decision of the President of Moldova on the agreement or the failure to grant him political refugee status.
Comments
comments