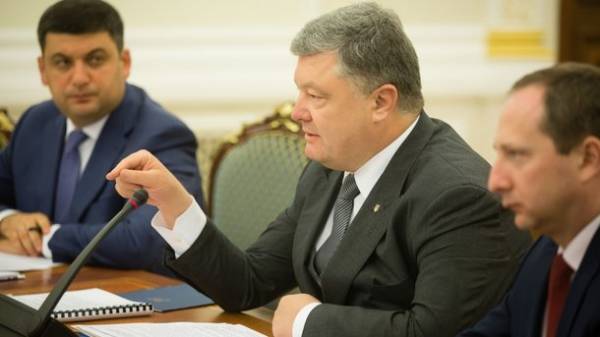 At the meeting of the national Council reform, the President instructed the government to raise pensions starting in October 2017. This was at a meeting of the conciliation Council said the President's representative in the Verkhovna Rada Iryna Lutsenko.
"The June 16 Council reform was considered a very serious matter – concept is extremely important social reforms – pension reform. First, the President had strongly indicated to the government of Ukraine that should raise pensions starting in October 2017. Next, remove the limitation of pensions for working pensioners, abolish taxation of pensions. Also, be sure the President has insisted on to consider the issue and to find resources for the modernization of pensions of servicemen, to raise to the proper level of pension security of citizens who suffered from the Chernobyl accident", – said Irina Lutsenko.
In addition, according to her, the President pointed out to the government about the impossibility of a maximum threshold, which will be assessed ERUs as of 25 minimum salaries.
"This is a veiled proposal speaks of a hidden raising of ERUs and unacceptable situation where the government guaranteed the permanence of such taxes and contributions. A proposal was made at a meeting of Council reform from the President the maximum amount which will be charged ERUs limit of 15 minimum wages," – said the representative of the President of BP.
As reported, earlier Prime Minister of Ukraine Vladimir Groisman demonstrated a new formula for calculating pensions.
Comments
comments