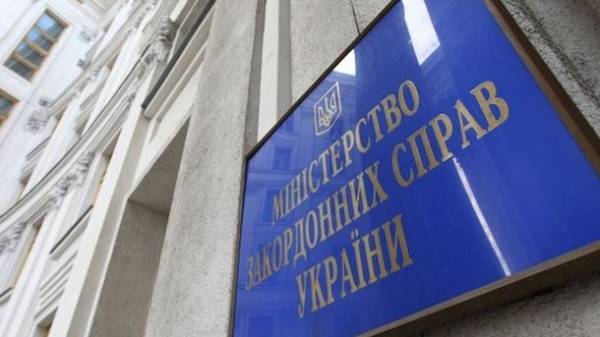 The Ministry of foreign Affairs of Ukraine sent a protest note to the Russian Federation in connection with the April 20-22, 2017 so-called "Yalta international economic forum" on temporarily occupied by Russia of the Ukrainian Peninsula of Crimea.
In the commentary of the Ukrainian foreign Ministry, which on Thursday extended a press-Department service, it is noted that the holding of the said event is a gross violation of the Russian Federation state sovereignty of Ukraine, Ukrainian legislation and universally recognized norms of international law, including UN Charter, resolutions of the UN General Assembly "Territorial integrity of Ukraine" dated March 27, 2014 and "the Situation with human rights in the Autonomous Republic of Crimea and Sevastopol", dated 19 December 2016, as well as other multilateral international treaties.
"In this context is expressed by the categorical requirement of the Russian side's taking immediate measures for the restoration of the territorial integrity and sovereignty of Ukraine, strict compliance with universally recognized norms of international law and an immediate end to the practice of holding without the consent of Ukraine any activities on its sovereign territory," – said in the comments of the foreign Ministry.
Comments
comments