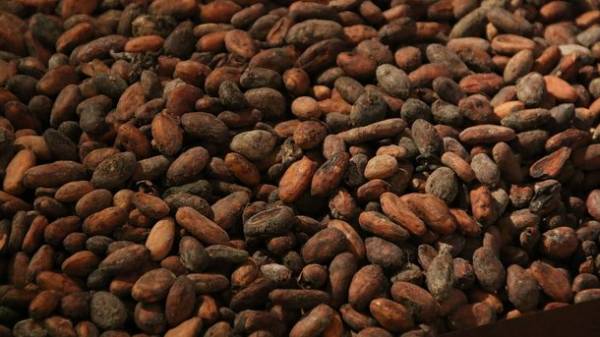 The price per tonne of cocoa beans is 1806$, which is the minimum since 2007.
It is reported by the Financial Times.
Cocoa beans have renewed their multi-year lows, the prices at auction in London and new York amid the strengthening of the pound sterling and oversupply. Due to overproduction also reduced the price of sugar.
The July contract for cocoa beans dropped in new York by 3.6% to $ 1806 per ton – the lowest level since September 2007. From the beginning of 2017, the price of cocoa beans fell by 15% drop over the last 12 months is about 40%.
As noted, in London the same futures fell 3.1% to 1425 pounds, the lowest since March 2013.
Arabica coffee in new York fell by 3.4% to 1,4065 dollars per pound. In electronic trading Thursday, the price increased by 0.2%.
Comments
comments