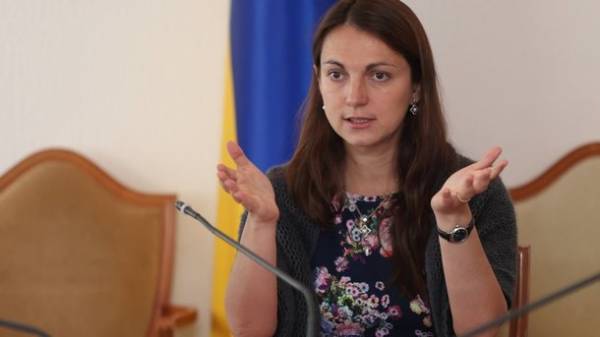 The head of the parliamentary Committee on foreign Affairs Anna hopko believes that the failure of Russia from execution of orders of the International court of justice will give Ukraine the opportunity to ask strengthening sanctions pressure on Moscow from the international partners.
"That's an order, certain guidelines that must be met by Russia. This (non – Ed.) will be a big blow to the international image, it is an opportunity to Ukraine to ask for more sanctions, and their strengthening", – she told journalists on Thursday in Kiev.
The MP also expressed the opinion that the Russian side will be forced, at least during consideration by the International court of justice the claim of Ukraine to ensure the implementation of prescribed court action.
"Otherwise it will only confirm and give additional arguments to the judges about what Russia has done is not a legal state, that it ignores international law", – said hopko.
Earlier, the Ambassador of France in Ukraine Ms. Dumont said that Russia is obliged to fulfill the requirements of the ICJ on provisional measures if it wants to remain a major player in the international arena.
"
As you know, the international court of justice announced the interim measures against Russia within the framework of a lawsuit filed against it by Ukraine. The Ukrainian side asked to apply these limits to prevent deterioration and to protect the civilian population until the claim will be considered on the merits. However, the request of Ukraine Court of justice was satisfied, not full. In terms of accusations of Russia in violation of the Convention on the elimination of all forms of racial discrimination, the court ruled that Russia in the Crimea should refrain from imposing restrictions regarding the Crimean Tatars, to allow the activities of the Mejlis of the Crimean Tatar people and to provide education in the Ukrainian language.
To impose temporary restrictions, which related to part of the accusations of Russia in violation of the Convention for the suppression of the financing of terrorism, the court refused.
Comments
comments