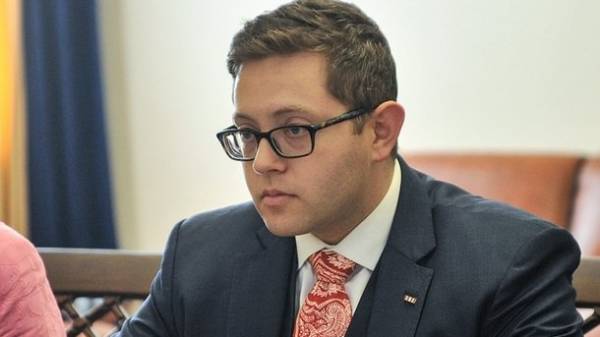 The United States will give Ukraine more than $ 5 million on the implementation of measures on cyber security. This became known at the meeting on cyber security Secretary of the national security Council and defence of Ukraine (NSDC) Oleksandr Turchynov with special assistant to the President on cybersecurity Josh Steinmann, reports the BBC.
"U.S. Ambassador Marie Yovanovitch said during the meeting that the United States will provide more than $ 5 million under the new aid in the field of cyber security, aimed at strengthening Ukraine's ability to prevent, reduce the impact and respond to cyber attacks", – is spoken in the message.
SEE ALSO
Poroshenko to speak at PACE session

Earlier it was reported that Turchynov discussed with the assistant to trump cooperation in the field of cybersecurity.
"To ensure the system of counteraction to cyberthreats of the NSDC of Ukraine adopted the cybersecurity Strategy. For the purpose of coordination of the structures responsible for various aspects of this issue, created the national coordinating center for cybersecurity at the national security Council," – said Turchinov.
According to Turchynov, Russia for the fourth year is against Ukraine, hybrid war, one of which elements is cybergrace. During the meeting, he also noted the measures adopted by Ukraine to protect its cyberspace, in particular, the prohibition of certain software products, social networking, and information resources of the Russian Federation.
In addition, according to him, the unfolding of the national telecommunications network and it creates a protective circuit, which should protect state information resources and objects of critical infrastructure.
Comments
comments