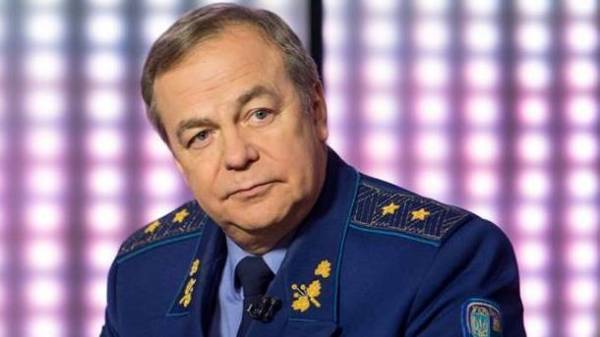 Moscow with the help of provocations in Donbas is looking for an excuse for intrusion into Ukraine a large force and heavy weapons. This opinion was expressed in comments "Apostrophe" Lieutenant General Igor Romanenko.
In his opinion, the land arms of the Russians is not very effective, and Moscow is preparing a variant of the aircraft.
"Russians all used new there (weapons in the Donbas – ed.), with the exception of nuclear weapons, also massive missiles, massive air force – has not yet been used. Now the effectiveness of using ground-based weapons, for example, with the use of heavy missile weapons – no, because the last time we give back. And in a gray area, according to the Minsk agreements, our troops occupied the position. And the advantage of they, the Russians, just as these types of," said Romanenko.
He noted that Russia is now morally prepares the international community to the fact that sooner or later will be applied to aircraft in the Donbass.
The General recalled that the tactics of Russia in Ukraine is similar to what was done earlier, the Kremlin against Chechnya.
"For example, to start a war in Chechnya, they poptravel at home, and then declared that it is the Chechens. And started the war. And it can be ours. Undermined the already Motorola and Givi, so you need more attacks to make, then they will start to use this weapon. They are looking for a reason: to organize these moments and provoke, you prepare the soil. They can prepare for the invasion. After all, they are redeploying into the depths of Russia, to our East. In a certain way, there is a preparation", – said Romanenko.
As reported by the head of the Verkhovna Rada Andriy Parubiy, the military situation in Ukraine may be introduced in case of a massive attack by Russian troops. He reminded that such decision should be initiated by the President of Ukraine and the Council of national security and defence, and the Parliament should approve such a provision.
Comments
comments