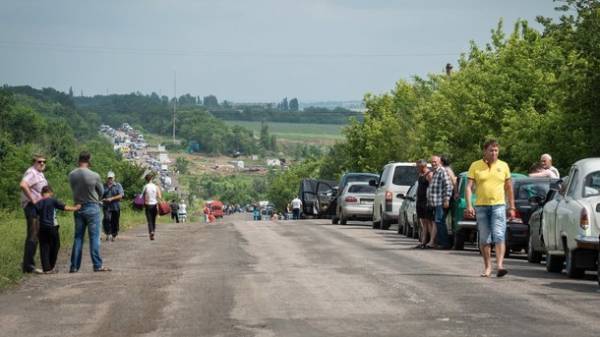 The problem of some internally displaced persons with pensions is that they simply lose their status and according to the law of social payments are not carried out. This was stated by the TV channel NewsOne social policy Minister Andriy Reva.
In other words, if the immigrant is more than 60 days did not go to the territory of the so-called "DNR" and "LNR" were either abroad, payments to him cease.
"We have a law on freedom of movement. But there is one limitation, which is spelled out in the law: if a person is more than 60 days is beyond the control of the territory of Ukraine or even outside of Ukraine, being a internally displaced person, he loses this status," – said the head of the Ministry of social policy.
Reva said that the guards clearly record people who for some reason are not returned within 60 days on Kiev-controlled territory from the occupied.
"Border guard service record the movement of a person in one or the other side (the separation line. – Ed.). If they find that person more than 60 days missing in government-controlled areas, they notify the social security agencies that deny the status of internally displaced persons and, accordingly, cease all welfare payments to the moment, as it turns out, what happened to the man," concluded the Minister.
Recall that in the framework of pension reform, the government intends to increase pensions from 1 October. According to the Minister of social policy Andrei Reva, Ukraine is 99% agreed on a pension reform with International monetary Fund mission.
The website "Today" to figure out how the Ukrainians to a great retirement.
Comments
comments