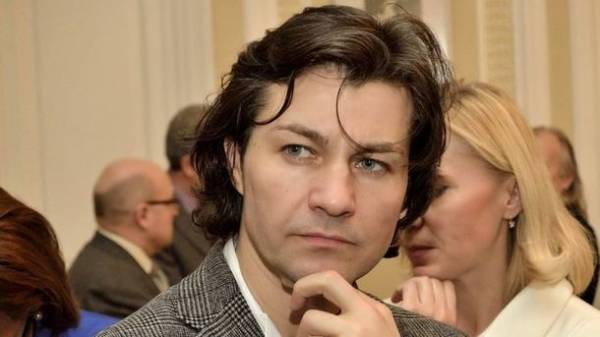 Kiev intends to revise the list of banned in Ukraine of Russian artists, and also to impose restrictions against Russian propaganda. This was stated on air of TV channel "1+1" program "Right to rule" by the Minister of culture Evgeny nisoc, reports 112.ua.
According to him, on this issue created the interdepartmental Commission with participation of representatives of the security service, employees of the National Council on television and radio broadcasting, professionals, experts, representatives of media companies.
"(In the Commission. – Ed.) there is a review of those lists that from the time when they "crowd" went (Russian artists. – Ed.). After that, maybe he didn't say anything and they obviously need to reconsider," – said Nyshchuk.
He also noted that there is a new face that their anti-Ukrainian statements and actions are a threat to the national security of the country.
"It is in the plane and of the Council of national security and defense, which makes certain penalties or 1 or 3 years, in different ways. So it was in relation to some singers who planned performances in certain rooms and these concerts have been cancelled. There have been given specific evidence that they were either in the annexed Crimea or they have repeatedly expressed to the Ukrainian culture or the Ukrainian state", – said the Minister of culture.
While Nyshchuk said that she was against censorship, however, restrictions against the promotion required.
We will remind, earlier security Service of Ukraine has banned entry into Ukraine Russian 140 artists, including 50 persons with 3 Dec 2015. The entry of prohibited persons, activities or statements which are contrary to the interests of the security of the state.
Later, there were new defendants in the "black list", which got the singer Natasha Koroleva, Yulia Samoylova, and actress Elena Vorobey.
Comments
comments