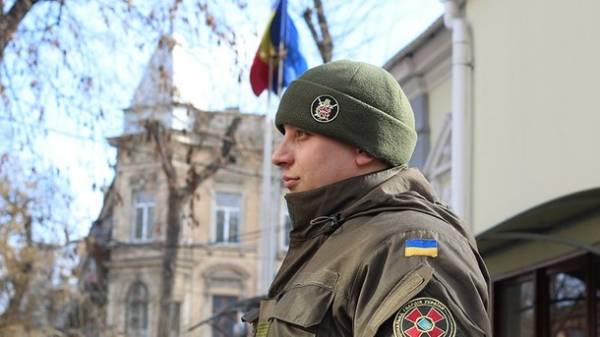 The national guard of Ukraine has strengthened the protection of diplomatic missions. About it reports a press-Department service.
"To avoid provocations of anti-government forces controlled by the aggressor, the national guard, together with units of the National police have increased the number of outfits that are deployed on routes located in close proximity to diplomatic facilities", – stated in the message.
As noted, in the military units of the national guard armed reserves, which provide assistance to the security departments of diplomatic representations and consulates of foreign States and representative offices of international organizations in Ukraine.
"On the fact of bombardment of the night of the premises of the Consulate General of the Republic of Poland in Lutsk, the investigators of the Main Directorate of the National police in the Volyn region opened criminal proceedings under part 1 of article 258 (terrorism) of the Criminal code of Ukraine. The Prosecutor's office of the jurisdiction in specified criminal proceedings are defined by the investigative Department of the security Service of Ukraine in Volyn region", – stated in the message.
As reported, on the night of March 29, unidentified persons fired at the Consulate General of Poland in Lutsk, located in Dubna, 22b.
The Polish foreign Ministry confirmed the firing on his Consulate and called in this regard, the Ambassador of Ukraine.
The SBU has already declared that do not exclude the version of act of terrorism and stated that the provocations against Poland is profitable only for Russia.
In turn the President of Ukraine Petro Poroshenko has condemned the attack on the Consulate General of Poland in Lutsk and called as soon as possible to find the perpetrators.
In Poland, intend to conduct their investigation into the incident.
Comments
comments