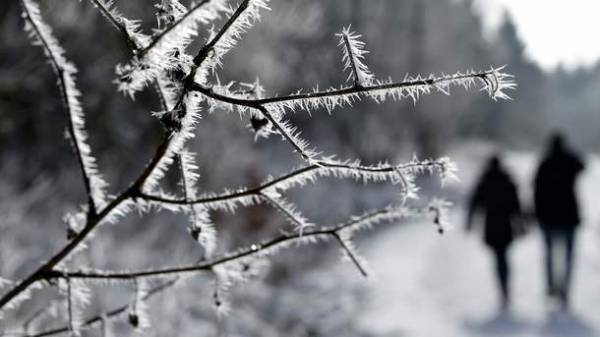 A significant cold snap in Ukraine will not significantly affect the harvest of winter and spring crops. this was announced by Director of the Department of agriculture and technical policy in agroindustrial complex of Ministry of agriculture Vladimir topchy during an interview to Ukrainian TV channels.
Problems can occur with mnogoletnim spaces that are in the flowering stage are the most vulnerable. In particular, we are talking about flowering stone fruit – apricot, cherry, cherry, peach, topchy said.
"The negative effects of weather conditions that could significantly affect the yield potential of crops has not been committed yet. A significant decrease in temperature in Ukraine pose a threat to fruit trees with flowering buds and those that are in the initial phase of fruit formation", – topchy told.
According to officials, after the stabilization of weather situation, it is necessary to conduct a thorough inspection of crops of crops and perennial plantings on the basis of which to determine the volume of possible losses.
Also topchy noted that in most territories of Ukraine have been heavy rains, and in some regions dropped up to 50 mm of precipitation.
"It should be noted that for some regions, such as South and East, precipitation is positively affect the state of the crops, because there was a significant increase of moisture in the soil," said Topchiy.
Earlier it was reported that the Ukrainian hydrometeorological center predicts a loss of 30% of the harvest of fruit because of the sharp decrease in temperature in Ukraine.
Comments
comments