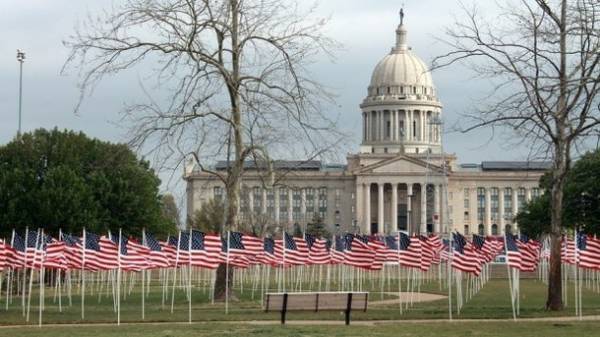 Passed by the U.S. Congress, the bill not only expands sanctions against Russia, but also declares its support of Ukraine in restoring its territorial integrity, the press service of the Embassy of Ukraine in the United States.
Note that the document will come into force only after approval by the Senate and signed by the President of the United States.
According to the bill, the US does not support Russia's annexation of Crimea and the seizure of any territory of Ukraine, supporting the restoration of territorial integrity. Also condemned any destabilization of the situation in Ukraine.
Also, now Ukraine can get from US assistance in reforming the energy sector to reduce dependence on Russian energy. Thus Ukraine will be able to resist implementation of the Russian project "Northern stream-2".
Read also: Poroshenko commented on the new US sanctions against Russia
As for the anti-Russian sanctions, the bill enshrines the current restrictive measures which were introduced earlier, and will not allow the President of the United States to weaken or repeal without the consent of Congress, thus neutralizing the political motivations that supposedly Donald trump is an agent of the Kremlin and can act in favor of Russia.
Also the new sanctions will affect the Russian state companies operating in the metallurgical and mining industries and railway transport. They strengthen the anti-Russian sectoral sanctions against the financial sector of the Russian Federation and the Russian energy sector.
In addition, the U.S. has provided in the new document liability in the form of sanctions for entities that may be involved in the cyber attacks on the United States, against individuals responsible for human rights violations in the occupied Russian territories, acting in the interests of defense and intelligence sectors of the government of the Russian Federation, contributed significantly to the capabilities of the Russian Federation on privatization of state assets, but also against foreign individuals and legal entities that contributed to the strengthening of the defensive capabilities of the Syrian government.
See also: White house: Tillerson in favour of maintaining sanctions against Russia
The US President will have the opportunity in coordination with allied countries to impose sanctions against individuals and legal entities of Russia, contributing to the development and maintenance of the Russian export of oil and gas pipelines.
In the USA it is planned the creation of a "Fund to counter Russian influence" with a budget of $ 250 million in 2018-2019, In turn, for the energy security of Ukraine will be allocated $ 30 million.
As it became known today, the House of representatives of U.S. Congress passed a new package of sanctions against Russia, Iran and North Koreavoted 419 congressmen, and turned against all three.
Comments
comments