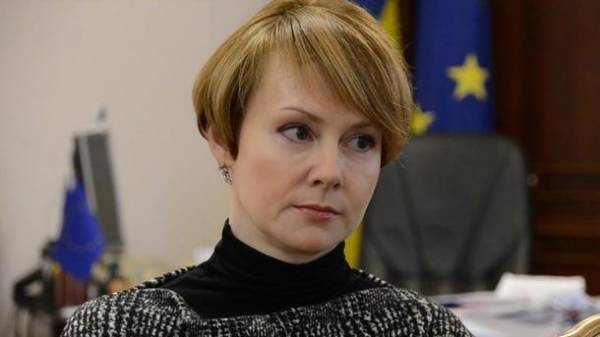 The decision of the International court of justice in the Hague on provisional measures against Russia is positive despite the fact that the judge did not grant all the claims of Kiev. This was stated at the end of the trial, the Deputy foreign Minister Elena zerkal.
"Of course, there is enough evidence. But when we were preparing the case for preliminary activities, we proceeded from the fact that we need to prove beforehand the jurisdiction and provide evidence that violations of the Convention. The court found that this it is not enough for decision-making. So now we are going to focus already on the proof of guilt and evidence of intent to Downing, for example, of the aircraft MH-17. If you look at the comments written by judges, it also States that there is disagreement with the position of most judges by the "Boeing" – said zerkal.
The diplomat noted that the decision of the International court of justice is positive for Ukraine.
"The court acknowledged the existence of irregularities. The court even acknowledged that the existence of this dispute does not preclude the Minsk process and that the parties can continue the Minsk process, and judicial review – a parallel obligation. Nothing limited. So for us, this solution is really positive," she said.
Zerkal said that now the next stage is the consideration of the case in fact.
"In may we will be here to meet with the parties that the court determined what the calendar of the proceedings in fact", she added.
She also wrote on Facebook that Ukraine has enough understanding of what kind of evidence we will present at the stage of hearings in essence. She also hopes that Russia will fulfill the court's decision.
"We expect that the Russian Federation promptly and fully execute the court's decision and stop the violation of international law in relation to Ukraine. We call on the international community to carefully monitor the implementation by the Russian court decision and to bring Russia to justice for every violation of this decision," wrote the mirror.
As it became known today, the international court of justice in the Hague refused to satisfy claims of Ukraine regarding interim measures against Russia. The judges appeared to be little evidence of Ukraine on financing of terrorism by Russia.
Comments
comments