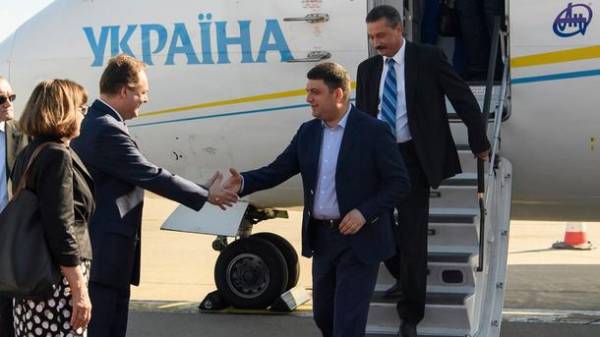 Ukraine will study the experience of Croatia in the membership of NATO and the EU, because the conditions for Zagreb was more stringent than for other Eastern European countries. This was stated by Prime Minister of Ukraine Volodymyr Groysman in an interview with Croatian newspaper Jutarnji list.
"When joining the EU Croatia had to comply with much more stringent criteria and requirements of Brussels than its predecessors. I don't think the EU will be more lenient towards Ukraine. Rather, the contrary. So in this regard, it Croatia can help us more than anyone else" — quoted Prime Minister's press service of the government.
Groisman also said that Ukraine is persistently working on the implementation of the European "homework": to carry out reforms in all spheres of life, adapts its legislation to the EU standards, deploys a real fight against corruption.
"In may, it successfully completed the process of ratification of the Association Agreement EU — Ukraine, June 11, began to operate a visa-free regime with the EU for our citizens. In this way Croatia has consistently helped us", — said Groisman.
We will remind, the official delegation of Ukraine headed by Prime Minister Vladimir Groisman 12-13 June is on a working visit in the Republic of Croatia.
Comments
comments