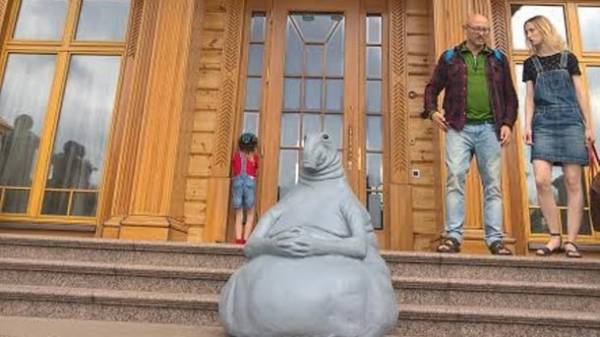 The author of the sculpture of Iduna, an artist from the Netherlands Margriet van Brefort, told RT that the popular Internet meme can start a family.
"I already started working on a similar sculpture. People had to think of a name: Idonia" she said.
The artist also noted that Iduna may be other relatives.
"Maybe I'll create a friend or relative: for example, mother, father or daughter. Not sure this question should be discussed. But this probability really is," said van Brefort.
Earlier it was reported that in the former the estate of ex-President Viktor Yanukovych Mezhyhiria appeared the sculpture of Iduna.
His most famous sculpture van Brefort created in 2016 – called Homunculus loxodontus from the Latin word homunculus (little man) and loxodontus (African elephant), though in fact his head bears the features of the elephant seal (mirounga). In the Russian-speaking Internet Homunculus loxodontus became widely known as Idun. It symbolizes the passive patient waiting.
Comments
comments