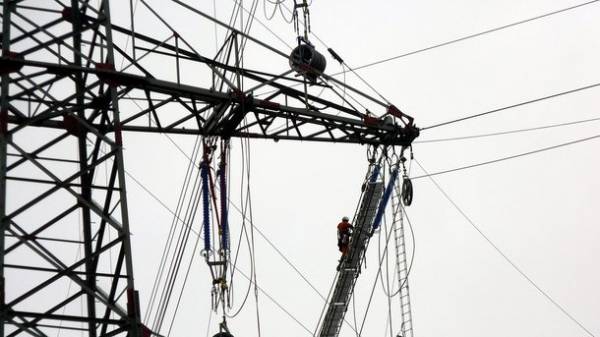 The decision to impose emergency in the energy sector may be submitted for consideration by the government in the coming hours. This was announced by the Minister of energy and coal industry of Ukraine Igor Nasalik during the meeting of Crisis energy headquarters.
A Cabinet meeting scheduled for tomorrow, February 14.
"We have prepared a decree on the temporary introduction of emergency measures in the electricity market, and in the coming hours we will submit them to the government", – he said.
As the Minister said, if not now take the necessary measures, in two weeks Ukraine will face the problem of inability to cover peak loads of the power system.
Earlier, Prime Minister of Ukraine Vladimir Groisman said that Ukraine is possible rolling blackouts because of falling coal stocks to two-week critical level.
"You cannot delay until when the strategic reserves of coal will be reduced. Now on the agenda of energy staff will consider the feasibility of introducing an emergency situation in the Ukrainian energy sector and generation of plan proposals that will be in outage, in order to prevent any problems related to security in General," – said Groisman.
Recall that coal stocks fell critically due to the blockade of the occupied territories of Donbass. The blockade continues for more than two weeks. Upon blocking of railway lines in the Luhansk oblast Prosecutor's office opened criminal proceedings, and members of Parliament need to immediately convene the national security Council.
According to the Director of energy programs of the Center for world economy and international relations of national Academy of Sciences Valentin Zemlyansky, in the case of a full block of coal from ORDO, the factor of safety of the Ukrainian energy sector will not last for more than a month.
The Minister for the temporarily occupied territories and internally displaced persons Vadim Chernysh said that the possible blocking of the movement of goods with the coal controlled by the Ukrainian government areas of Donbass can lead to power outages across the territory of Ukraine.
Comments
comments