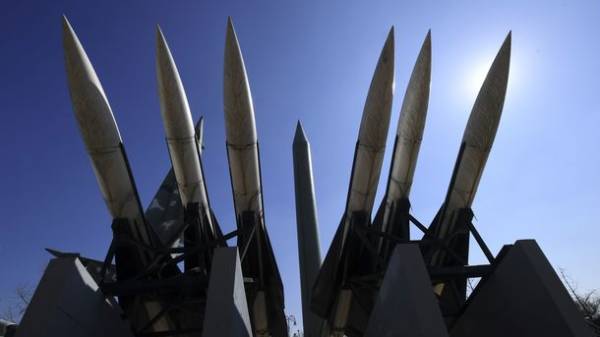 The U.S. military is considering the possibility to shoot down North Korean missiles at a time, Pyongyang conducted tests to convince him to refuse the nuclear program. This was written by the British newspaper the Guardian, citing informed sources.
"The U.S. military is considering the possibility to shoot down missiles produced by North Korea during the test, in order to show the strength of Pyongyang, according to two sources who were familiar with existing plans, the article says. – While tensions over North Korea's programs to develop nuclear weapons and ballistic missiles, the Pentagon is considering such opportunities to, not leading to war, to exert pressure on the country in favor of denuclearization, especially if Pyongyang will conduct a sixth nuclear test".
According to the publication, the Minister of defence of the USA James Mattis "informed the Congress about this possibility, however, the military has not yet made a decision about the interception of missiles during tests."
The Guardian notes that Washington fears that such actions can lead to escalation and so very tense situation. "Experts and former officials said that the destruction of the North Korean missile during testing may lead to the escalation that Washington will not be able to control and which can have potentially devastating consequences for US allies – South Korea and Japan," the article says.
Recall the situation on the Korean Peninsula escalated in early last year, when Pyongyang carried out a nuclear test and later launched a ballistic missile artificial satellite of the Earth. In September 2016, the DPRK conducted another nuclear test, and over the years has produced more than 20 rocket launches. On Sunday, the DPRK conducted attempt another rocket launch, which, according to the armed forces of the United States, have been unsuccessful – the rocket exploded shortly after launch.
On the eve of North Korea showed a video simulating a missile attack on the United States.
Comments
comments