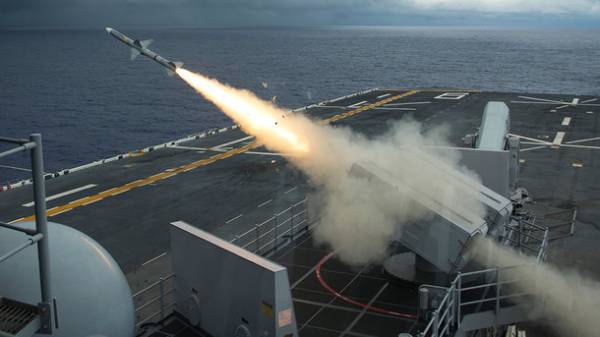 The Pentagon intends in may twice to test a missile defense system designed to intercept North Korean missiles. As reported by RT, citing CNN, citing a source in the defense Ministry, during the first exercise, you will use an upgraded missile launched from a Navy ship. Prior to that, she was checked only once.
A new version of the missile has, in particular, an improved warhead. Compared to the previous model she has superior range, which will allow early intercept of enemy missiles and to minimize the possibility of hitting the target.
This air defense system was developed in conjunction with Japan and aimed at shooting down North Korean medium-range missiles that pose a threat to an American ally.
In another test, the test launch ground-based interceptors located in Alaska and California. During these exercises military will try to intercept a missile over the Pacific ocean. According to the Minister of defense, this program has existed for over a decade, but only half of the trials was successful.
Earlier it was reported that North Korea has threatened to conduct new missile tests.
We will remind, on Sunday , the U.S. air force held military exercises in Japan.
Comments
comments