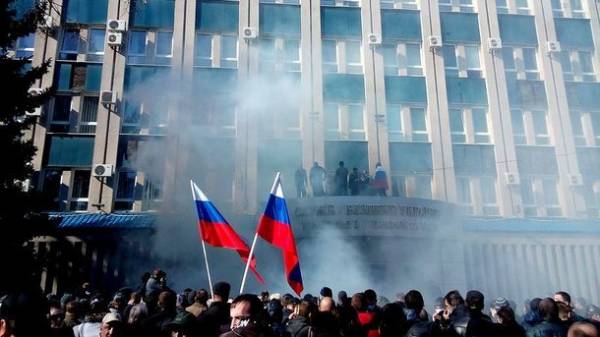 On the territory of Kharkiv, Kherson, Mykolayiv oblasts is planned for provocative protests organized by Russia. This was stated at a briefing the chief of staff to the head of SBU Alexander Tkachuk, transfers 112.ua.
According to him, Pro-Russian protests are planned in three areas.
"Unfortunately, our service gets the information that the Russian side is trying to organize on the territory of our state share the same goal – to create a negative image of Ukraine, inciting ethnic and racial hatred. Though in Ukraine there is a conflict between different communities, which is not true. According to our data, such protests are now scheduled on the territory of Kharkiv, Kherson, Mykolaiv regions. Our customer service staff will do everything to ensure that such provocations in time to warn," – said Tkachuk.
According to him, some actions are planned for the first half of may.
As recently reported, at the Western border of Ukraine has been a series of provocations. First luck shot from a grenade launcher the Polish Consulate, the same day as obscure activists with tires, fireworks and a quadrocopter for shooting – block the international highway in Lviv region under slogans of protection of the Polish minority. And in the same luck – alleged nationalists attacking the offices of banks with Russian capital. Everything is immediately broadcast by the Russian media.
Comments
comments