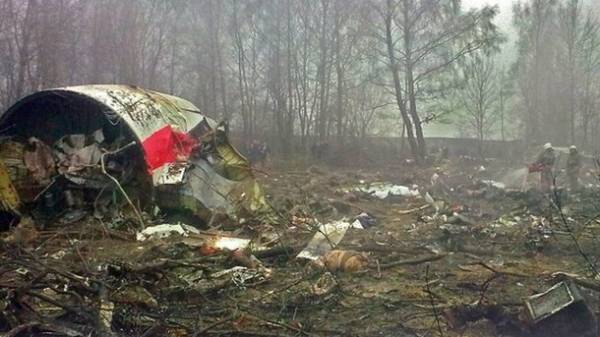 The head of the Service of military counterintelligence of Poland Peter Bonczek said that in the case of the Smolensk disaster of 10 April 2010 the Prosecutor's office sent new applications. However, he noted that he cannot provide more detailed information on this topic, reports "Polish radio".
"The statement is top secret and deals with the organization of the visit to Smolensk. It also contains information about contacts and cooperation of the military counterintelligence Service with the Federal security service. Tomorrow a hearing scheduled ex-Prime Minister of Poland Donald Tusk, in this case", – said the interlocutor of the edition.
Bonchek emphasized that the most important are questions about the activities of the service before the visit his security, the measures and actions service after 10 April 2010 until the fall of 2015.
"It's safe to say that the period after 10 April was a turning point in the activities of the military counterintelligence Service. If earlier contacts with the FSB was diplomatic and official, after April 10, they turned into cooperation, reminiscent of the Union," he added.
"There is a service (the FSB. – Ed.) which includes the former employees of the NKVD, the KGB and who have the support of the entire administration of Russia, and on the other hand, the military counterintelligence Service, which is trying to expand cooperation with the FSB at any cost," said Barrels.
He also acknowledged that many examination conducted in previous years showed that the organization of the flight to Smolensk violations had occurred not only on the part of the government protection Bureau and the Ministry of foreign Affairs, but also military counterintelligence Service of Poland.
Previously the sub-Commission on investigation of the Smolensk disaster, said that the Tu-154 began to disintegrate in the air before he crashed into the ground.
Comments
comments