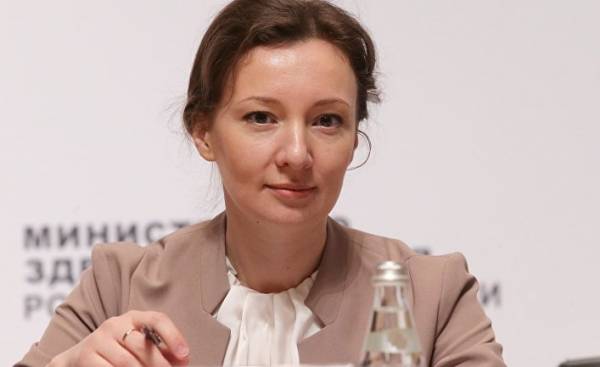 The children's Ombudsman of Russia Anna Kuznetsova is on a visit in Finland.
During his three-day visit Anna Kuznetsova met with his Finnish counterpart Kurttila Tuomas (Tuomas Kurttila), acquainted with the child protection system in Finland, work in orphanages, health care system in the Helsinki schools and childcare consultations.
And discussed the development of bilateral relations.
Earlier Russia used the situation of children in Russian families as a political weapon against Finland. Lately, the controversy subsided. Researcher Alexander Institute in Helsinki Hannah Smith (Hanna Smith) believes that Russia is changing its course.
"Criticism of Russia in Finland subsided. It seems that now with Finland re-build a good relationship. The Russian side apparently hopes that this line will be more effective methods of pressure".
The fact that the earlier children become the object of international disputes, said, according to Smith, what differences may arise in the future.
"It was not about figuring out who is right and on policy issues. This means that such aspects can be used in the future for political purposes, if Russia decides that it is necessary".
Comments
comments