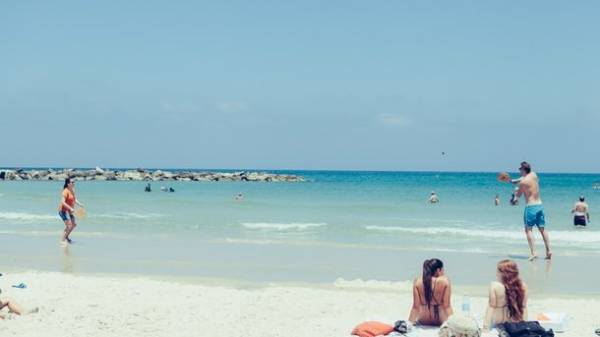 Wooden box of rescuers on the tel Aviv beach for three weeks has turned into a luxurious hotel room, taking on Tuesday its first guests.
Features — hot tub, personal Butler and views of the Mediterranean sea, which laps at the foot of the building. Transformation booths, dormant in anticipation of the bathing season, the first of its kind "boutique hotel" became a part of promotions designed to attract new tourists to Israel.
"We are developing new market niches and use very creative ideas, because we know that creativity is the rule of the game in the marketing world," said Director General of the Ministry of tourism of Israel Amir Halevi.
The four-day trip to Israel with the first night in the booth of the rescuers became the main prize in the international competition. The participants were invited to shoot itself in the background of his native city with beach accessories in the hands and the inscription #TAKEME2TELAVIV (Take me to tel Aviv — ed.).
The first guests were Sandra Lechner and Isabella of Majkowska, whose Internet site describes the beaches around the world.
Comments
comments