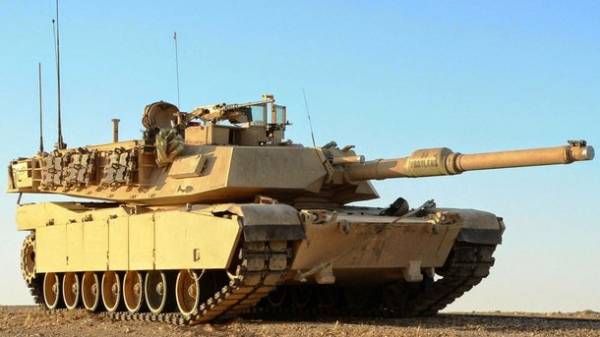 On the American tank M1A2 Abrams deployed in Europe, began to change in the camouflage pattern with "desert", "forest", reports "Correspondent" with reference to Business Insider.
"We paint our cars, so they better blend in with the environment in which we operate," said captain U.S. army James England. According to him, this is a temporary dye that will wash off easily.
The green color will be painted over 400 pieces of equipment, which the United States placed in Europe, including Bradley armored vehicles and self-propelled artillery M109A6 Paladin. The machine software will save the beige color.
The portal believes that this "small update indicative of a big shift towards protection of Europe from Russia."
We will remind, earlier the commander of NATO in Europe Curtis Scaparotti said that more troops and high-tech surveillance tools to confront Russia.
Earlier it was reported that the US moving to Europe the latest fighter-bombers F-35A Lightning II.
Comments
comments