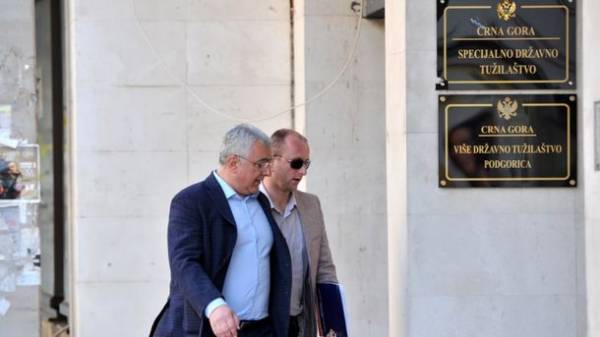 The Prosecutor's office of Montenegro has charged 14 suspects in the investigation of a failed coup attempt last fall. Among the accused are citizens of Russia Vladimir Popov, Eduard Simakov (according to others – Shirokov), reports "Radio Freedom". In addition, allegations the leaders of Pro-Russian political forces of the "Democratic front" Up with the Mandic and Milan Knežević.
The consequence considers that the coup attempt was organized to disrupt the accession of Montenegro to NATO. According to Western media, Simakov (Shirokov) is the agent of the Main intelligence Directorate of the General staff.
Russia's involvement in the rebels deny.
Previously, the newspaper The Telegraph reported that Britain and the United States have evidence linking Russia to the coup attempt in Montenegro. Representatives of the Ministry of foreign Affairs of great Britain officially stated that the organization of anti-government conspiracy are the citizens of Russia. However, it is not confirmed that the organizers have any connection with the Kremlin.
Earlier it was reported that the Montenegrin authorities declared internationally wanted by Interpol of Russians Edward Shirokov and Vladimir Popov suspected of attempting to organize an armed coup in the country.
Comments
comments