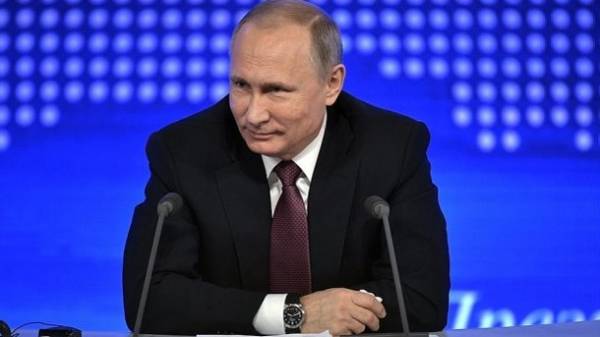 The President of Russia Vladimir Putin on the example of other neighboring countries, which went to Russia, has shown that he does not intend to finish. In an interview with "observer" said Russian-American historian Yuri Felshtinsky.
He cited the example of the other neighbors of the Russian Federation, which continue to be under the yoke of the Kremlin.
"In Transnistria, the conflict shows no sign of abating, and it quite resigned and Moldova and the international community. Abkhazia and South Ossetia taken from Georgia, but then Russia reserves the option again to turn these into a flaming ground, and who knows, maybe much more with these bridgeheads to take off. Although I do not think that in the nearest plans of the Kremlin is to attempt the occupation of Georgia," – said Felshtinsky.
He stressed that even if Putin has no plans for the further capture of the Ukrainian lands, Ukraine, he alone will not leave is still in power.
"Of course, Moscow understands that Kyiv is involved in armed conflict (in the East) and territorial dispute (in the Crimea) to Russia, Ukraine or NATO can't enter (it just will not accept NATO in the presence of open conflict with Russia), nor in the EU as a full member. In March-may 2014 when Putin began the annexation of the Crimea and Eastern Ukraine, it was a minimum program – to start a conflict and thus to prevent the entry of Ukraine into NATO and the European Union. So I doubt that the Kremlin will leave Ukraine alone, even if did not dare to full-scale war and direct a seizure," said the historian.
Earlier, ex-Minister, the head of national police of Ukraine, the Georgian opposition Khatia Dekanoidze told me that Putin will not let Ukraine and Georgia into Europe. In her view, Russia is seeking to ensure that its neighbours are sovereign States – was her periphery was "younger brother".
Comments
comments