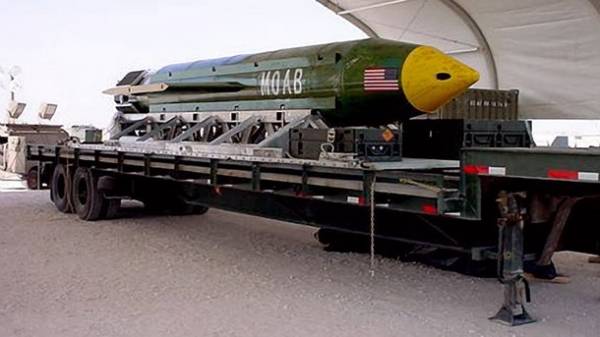 The network published a video of the explosion of the "mother of all bombs." Heavy-duty high-explosive bombs the U.S. military dropped on Afghanistan 13 APR. The purpose of the strike in Nangarhar province, US Navali positions terrorist organization "Islamic state", – transfers "Fontanka".
The bomb was developed back in 2003, when the Pentagon produced the video tests that today in his microblog on Twitter published by CNN. The results of the first combat use of the "mother of all bombs" is not reported.
The US military has dropped its largest non-nuclear bomb in Afghanistan. A DOD Video shows a 2003 test of the weapon. https://t.co/hp5YXO0Pka pic.twitter.com/QS2Ixx7iar
— CNN (@CNN) April 13, 2017
See also: the United States said the details of the strike heavy duty non-nuclear bomb in Afghanistan
GBU-43 — heavy-duty high-explosive bomb, was established in 2003. The force of the explosion of 11 tons of TNT, the blast radius of about 140 meters, a partial collapse occurs at a distance of 1.5 kilometers from the epicenter. Bomb equipped with a guidance system.
Comments
comments