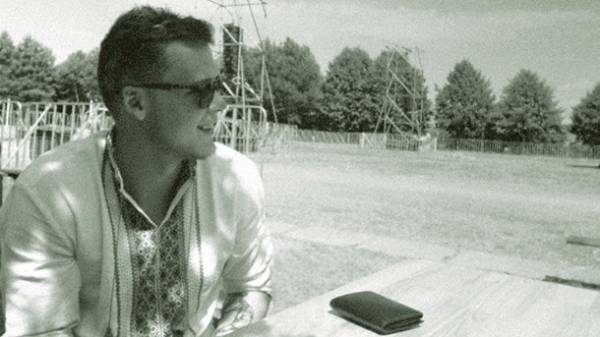 "Today" continues a series of publications on employment opportunities of Ukrainians in Poland. We asked young Ryhlyuk Maxim of Zhitomir about his career path in the neighboring country.
Why did you leave Ukraine?
I wanted to see the world, see other countries. Then it was easier to do through Poland or Russia. But to go to the Eastern neighbor is not pulled. Chose Poland. Initially, the plan was, to earn money, to go on to Europe. But life has made adjustments and I'm two years settled in Poland.
Tell us a little about your first job.
Started as a packer in the warehouse of the online store selling clothes near the border with Germany. Checked returns for marriage, damage etc. Change – 8 hours. Sometimes there were moments when I had to stay late. Leave enough time for language learning, rest, adapt. Obligations of the packer with a simple, but difficult. All day you're up and discipline hard. For example, it was forbidden once again to talk with a colleague, no phone calls, constant questions "Where is pan going?". In the army, one word. However, such orders caused by a specific enterprise. Workers pack not only clothes, but accessories cost several thousand zlotys. Unfortunately, theft happens. Therefore, workers have to check the scanners at the exit.
The pay was above minimum (if to Express in numbers some 350-400 euros). Not so much, but if the housing Agency provides for free, the money is enough to live on. Relied small bonuses for exceeding norms. This decision depends on the team leader. If he normally refers to the employee, the rewards are there. But if the employee conflicts with it, then you know…
What was the attitude to the Ukrainians?
Neutral. International relations here at anything. You know, contingent on unskilled work different. For the most part simple people. So conflicts happened. But if a person cope with their responsibilities, behaves decently, the relationship smooth.
In this warehouse it is possible to make a career. But this path requires a lot of time and effort. Personally, I have no desire. So started looking for employment options, I now work in a different field, with much more salary. And this was possible only because were not afraid to start from scratch.
Do you have a diploma of civil engineer. Have not tried to find work in the specialty?
In Ukraine, with a degree almost never worked. In Poland attempted. In Warsaw I interviewed at the firm, which is engaged in the design and manufacture of retail locations in the exhibitions and trade centers. And all was good, I'm going to take the staff on a good salary. But honestly said: "it is Possible, we will work through many years, or maybe tomorrow, will close". In the online store such conversations did not occur. Because we had to settle in Poland, to establish a life here, first select the bird in the hand, not the crane.
What if you were the living conditions?
Lived in a hostel, in a room for 4 people (housing employer). 4 beds, 2 wardrobe, 4 chairs, kitchen, bathroom, WC, washer and dryer. Has everything you need, nothing more – for people who come on short term work is enough.
The language began to study already in Poland?
To check-out quite a bit. Upon arrival, used online resources. She downloaded the app on the smartphone. Each class worked through dozens of times while driving in traffic. After work taught. However, the main effect given language environment, live chat with poles.
As found first job in Poland?
Friend suggested algorithm of actions and contacts in Zhitomir. Legal employment in Poland is no big deal. Enough to apply to a good Agency that takes money for services that as evidence of their honesty and reliability. But the problem is that most don't want even a little tense. And even when you can find a job for free, but you have to hurry up (to learn something, like the chain of command to execute documents), people do not want to do.
The work in Poland through employment Agency OTTO Work Force is always officially, legally and without payment for services.
Vacancies in Poland:
by phone: +38(067) 373-28-77, +38(067) 674-29-32
on the website: https://www.ottoworkforce.com.ua
in SOC.networks: https://www.facebook.com/OTTOUkraina/
Comments
comments