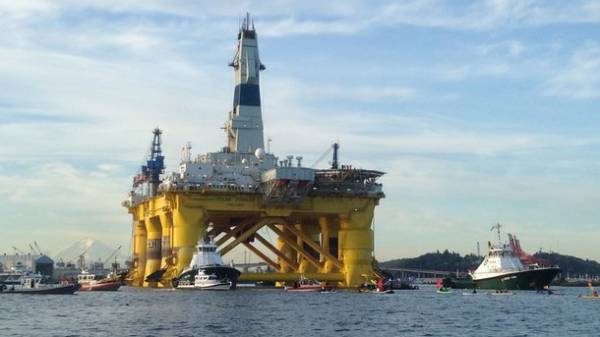 The parties to the agreement with the OPEC countries not members of the cartel States on the reduction of oil production to fulfill their obligations with varying degrees of effectiveness, according to the International energy Agency (IEA).
According to estimates of experts, for the first two months of 2017 OPEC, whose members have committed to reduce the total volume of oil production by 1.2 million barrels a day, fulfilled the plan by 98%, while 11 others have joined the deal — only 37%.
Thus in the IEA explained that the high result, OPEC is primarily due to the actions of Saudi Arabia, which is 135% exceeded the plan to reduce oil production.
At the same time Russia (the largest of the allies OPEC to correct the imbalance in the oil market), according to estimates by the IEA, by the end of February executed a plan to reduce oil production (300 thousand barrels per day) only 40%.
The greatest contribution was made by Rosneft, which reduced daily production by 82 thousand barrels, according to Reuters/
The day before, on March 14, it became known that by the end of February 2017, the volume of daily oil production in Saudi Arabia increased by 263 thousand barrels. and again exceeded 10 million barrels. Their commitments Kingdom, however, is not violated, since in January the extraction it was reduced with significant ahead of schedule. However, the experts considered the February increase is a confirmation of the recent warnings of the head of the Saudi Ministry of energy Khalid al-falikha, according to which the Kingdom will not be to make sacrifices in order to simplify the life of others.
"The Saudis re-do the strict face ahead of OPEC meeting, trying to get the lagging to fulfill their promises," — said the head of commodity strategy at RBC Capital Markets Helima Croft.
The next summit of OPEC, on which the members of the cartel is expected to consider the renewal of restrictions on oil production, will take place in Vienna on 25 may 2017.
The IEA believe that the effect from the reduction of oil production by OPEC and a number of non cartel countries have not yet manifested in full force because of the large reserves of oil accumulated in storage at the end of 2016. According to the IEA, if current volumes of production and consumption of oil up to June, the excess of supply over demand in the world oil market will change to a deficit of about 500 thousand Barr. a day.
"Those who are waiting for the balance of the oil market, it is necessary to take itself in hands and to be patient", — stated in the message of IEA.
During today's trading on the stock exchange ICE cost of a barrel of Brent approached $ 52,recouping a substantial portion incurred over the previous week's losses.
Comments
comments