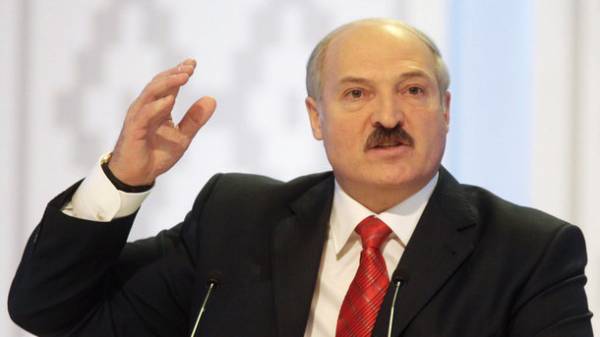 The US should not decide political issues through aggressive foreign policy towards other countries. Commented on rocket American strike on Syria, the President of Belarus Alexander Lukashenko, reports the press service of the Belarusian leader.
According to him, the United States should deal with their problems and not to interfere in the Affairs of others.
"When I found out, I was very sorry. To solve the political issues through aggressive foreign policy is not the way – said Lukashenko. Today America alone and even with its closest NATO allies will not be able to turn or control the world. It is necessary to limit the appetite and do so, where a lot of your interests. And they are in North America, first and foremost."
He noted that political realities in the US force the US President Donald trump to do things like missile attack on Syria.
Donald trump was elected by the people President of the United States, but the political elite of the country and the Parliament trying to resist it. In these circumstances, the American leader is trying to comply with the citizens during the election campaign promises, but the implementation of these initiatives in every possible way to stop it. He needs to prove he can run the country. And there with give – and playing, and some of the rich", – noted the President of Belarus. And then, to resolve political issues and please people, click on the button".
Lukashenko is convinced that before taking such serious action, you must thoroughly understand the situation. He cited the example of China, which does not interfere in any conflicts.
"This is a powerful state with modern weapons, not engaged in international conflict country works to develop its economy and is today a world leader in many positions," added the Belarusian leader.
We will remind, on 7 April the US Navy ships stationed in the Mediterranean sea, struck by Tomahawk missiles at the air base Syrian government forces. In all there were more than 50 rockets that were aimed at the runway, and aircraft Parking and refueling facilities.
Himself Donald trump said that missile attacks on targets by Syrian government forces was a necessary measureto prevent further use of chemical weapons.
Comments
comments