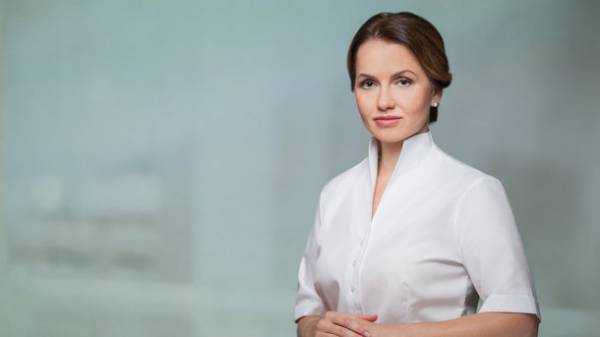 He entered the law Department to change the world for the better. Over 15 years of experience in the profession was able to gain international experience through the work in Slovakia, to launch several projects with foreign investments in Ukraine, to move from their native Uzhgorod to Donetsk and take part in the launch of several useful for environmental business projects. Never afraid of change: work, place of residence, the change from one extreme sport to another. But any change she always remembers what matters most – family

– Who or what inspires you? Why?
My main source of inspiration is sports. Classes with competitive elements, passion and ability to win – that's what I making our. The last of these Hobbies was the squash, I literally have it for about six months. Each workout energy. But at the end of any classes I know that can "move mountains".
With sport I am a person who is. So, a few years ago the source of my inspiration was the diving. I "dived" into the sport in search of the answer to the question "How does it feel to immerse yourself in completely unfamiliar environment?" He dived… and fell in love. Three years I have sailed the seas and oceans, explored the most interesting depth. What I find most interest is the feeling of weightlessness, lightness and freedom that literally envelops when immersed in water. And imagine circling shoals of fish and colorful corals around the emotions is akin to being in space. I even have a diving certificate Advanced level is an advanced level where you can swim into underwater caves and look at the wrecks.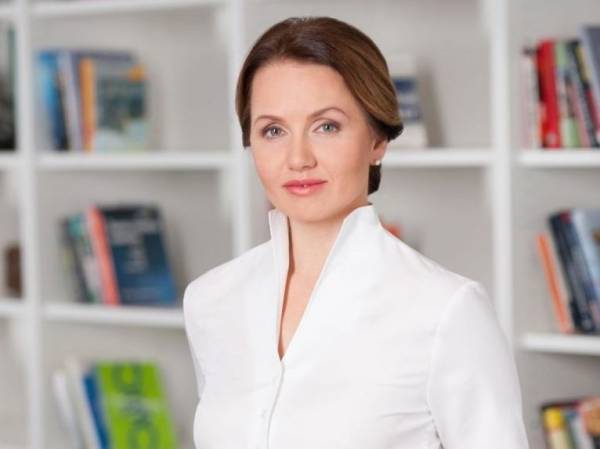 – How do you "reboot"? That helps you find strength?
Diving became my passion – I love aquatic environment, it is well relieves stress. When the ocean is far, the situation is saved by the pool. Half an hour of swimming after work and I feel like a different person. However, with all the advantages, the pool still has short-term effect. When you want a full reset, I go on a journey. Lying on the beach – not for me. I'm looking for experiences and emotions. The last such trip took place last year. I visited Norway in the Arctic circle. Watched the whales, Northern lights, fed the deer. This is the place where you stop thinking about everything except the incredible lights over head.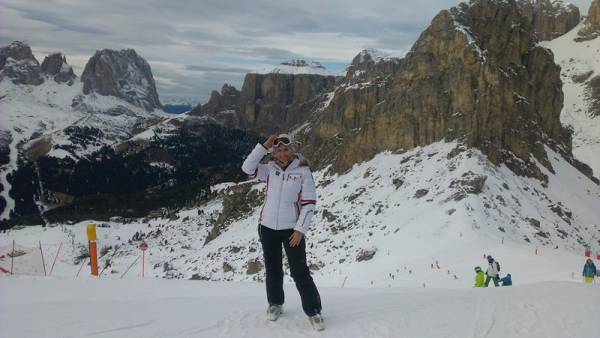 Picturesque ski season in the Dolomites
– How to do everything: is there a balance between career and personal life? How to find and keep?
Family has always been for me in the first place. Ten years ago I moved from his native Uzhgorod to Donetsk followed by her sister and mother. I am sure that I find everywhere. Importantly, the close was near. As to the balance, he now works in a more situational prioritization. In other words, I try to listen to inner feelings and determine what is more important: to finish a work project or time with family. I can't say that the balance in the classic sense. This prioritization of the here and now.
– What career achievement are you most proud of?
Be proud of career achievements for me anyway, that to rest on our laurels. In this condition people tend to stability and often look at the world from a position of "I've done a lot already. What else do I seek?". I am constantly in search of new opportunities for growth and movement. What I'm really proud of is work for a company that creates. I'm talking about the business on industrial waste management, which launched UMG. I literally dissolved in such projects, because sincerely believe that the main purpose of any person in this life is to do good for people and create. Of course, the projects in the field of industrial waste not only my merit. But I know that including my unit directly depends on whether the implemented new service project.
– What childhood dreams have you fulfilled in life?
Since childhood, I wanted to help people. I'm in law came to fight for justice. Now it sounds a bit naive, but in those years I sincerely believed that the role of a lawyer, I can be useful, to fight crime and defend the unjustly accused. And as a child I was looking for an opportunity to help people, especially children.
Now I realize these dreams and help low-income families and children from orphanages. Usually do it completely independently on my own money go to the children's camps of children from low-income families, making money and food to orphanages of family type. In such homes typically live 9-10 children, who often do not have enough money for a normal life.
I even invited my colleagues to join one of these projects: together we collected clothes for poor families and orphanages. I get joy from the fact that I can do to help the children and see their happy eyes. Believe me, better to give than to take.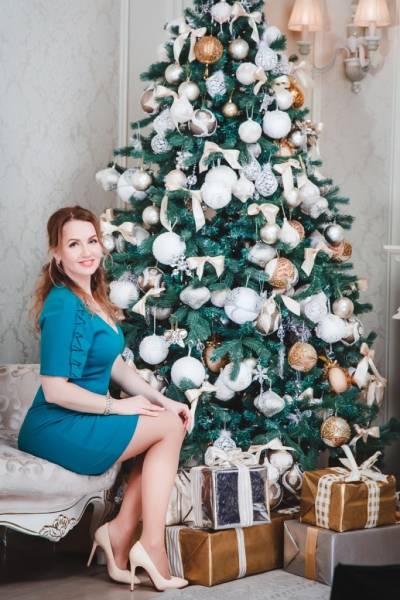 The new year has always been my family holiday
– What we have not asked you, but You would like about it have to tell?
In addition to Hobbies, which I have already said, I have one particular passion. Some time ago I got interested in riding an ATV. Four-wheeled motorcycle was my favorite hobby for about two years. During this time, we with his team traveled all the Crimean mountains. In total this trip took us about two months. Then I confidently can say that I know every stone.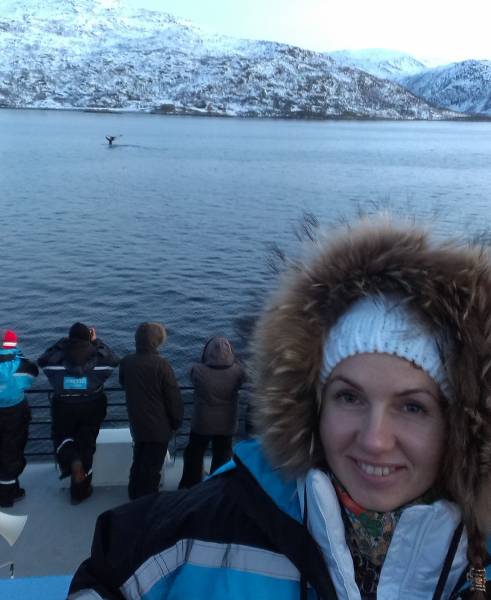 Watching the whales, forget even about the Arctic cold
A short interview:
1. How would You describe yourself in one word?
The sun
2. The three books are a must read?
"Flow" By Mihaly Csikszentmihalyi
"Confucius" Vladimir Malyavin
"Why Should anyone be led by you" (the authors Rob Goffee and Gareth Jones) – an unusual book about personal leadership style
3. What would You learn in the next 3 years?
Plan to learn tennis, even though he can be boring after squash. And I want to learn how to cook.
4. Meeting or Facebook?
Meeting
5. Book or movie?
Book
6. Owl or lark?
Owl
7. Coffee or fresh?
Fresh
8. Brunette or blond?
Blonde
9. Jeans or skirt?
Skirt
10. Heels or comfortable shoes to go low?
Heels
Comments
comments