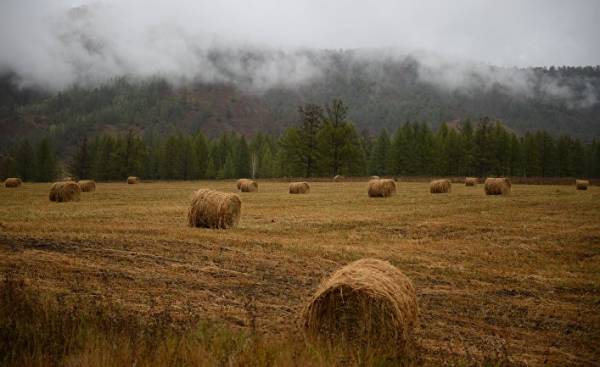 Actor Ville Haapasalo (Ville Haapasalo) for many years takes a variety of transmission in different parts of the world.
Familiarity with the new culture — the passion of the actor. So what he said about the attitude to travel, very surprised.
"I hate this whole process of travel. When you need to jump in a taxi to go to the airport, get on a plane, to fly, to connect to another flight to fly farther. However, when, eventually, get to where you wanted this whole nightmare to be forgotten".
"Remember, I once asked the stewardess if I give a sleeping pill on flight. I wish there were such flights close my eyes, open and you're on the spot. I would any money paid for such flight."
Last trip Haapasalo was not easy. The actor went to meet with Altai.
To reach the mountain is considered a mystical, had for a long time.
"When I pondered good places to shoot, special attention was paid on what one knows less. About the Altai Republic in Finland know nothing at all. In Russia all know what the Altai, but few have been there".
On Haapasalo was impressed with the atmosphere of the Altai Republic.
"It is a mystical place where there really is something sacred. There's one village is home to Christians, Muslims, Jews, and Gentiles — in agreement. Where our everyday problems are nothing".
"A lot about this place is the fact that almost all the people I met, and came back and just stayed there. In Finland believe that that is how the trip to Lapland: be sure to come back. Altai is in this respect similar".
One of the most interesting legends associated with Altai is what they produced food for the Russian political and economic elite. Haapasalo thinks this rumor is plausible.
"There are many fields that are called "Putin's fields". Of course, it may be true. There really clean food, and because of the location field in the remote Altai it is hard to poison. This legend is quite possible to believe".
While traveling with Haapasalo that just does not happen. However, he almost never worried about my safety.
"I never thought about it during his visits, but had to ride on the steep slopes of high mountains. A dangerous situation occurred frequently, but still nothing happened. We were led by lucky star. Yes, and the Russian secret service FSB was all the time aware of where we are," said Haapasalo.
Around the world with Ville Haapasalo
During his career, Ville Haapasalo has traveled to many countries.
On his travels, the actor has filmed many TV shows such as "30 days in Russia" (Venäjän halki 30 päivässä), "30 days on the silk road" (Silkkitie 30 päivässä) and "30 days on the Volga" (Volga 30 päivässä). The transmission was filmed in the Finnish language, many translated into Russian.
Haapasalo is known for its culinary interests. He led the culinary program "Appetizer, good!" (original title in Finnish language, "Sapuskaa, harashoo!") — on preparation of dishes of Russian cuisine, in 2016 opened in Helsinki Georgian restaurant Purpur.
Comments
comments