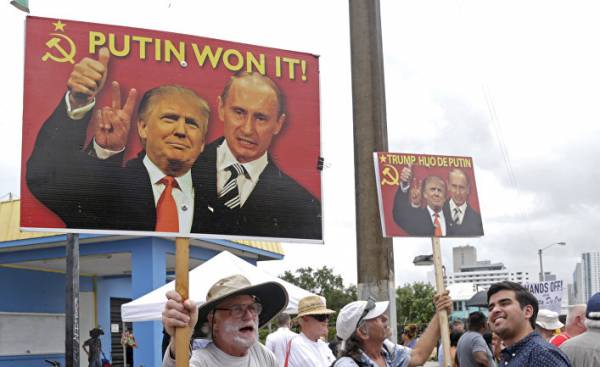 During the G20 summit in Germany, the President of the United States Donald trump personally met with his Russian counterpart Vladimir Putin. The result of this meeting, Washington and Moscow came to the agreement on the ceasefire in the South-West of Syria.
Reuters reports the words of the American officials: "the US Allies — Israel and Jordan (with common borders with Syria to the South), are also involved in this agreement."
In connection with the talks on this agreement, some officials in Washington have warned that, probably, the ceasefire may be in the interests of Hezbollah and Iran.
In that moment, when Advisor to Donald trump on the issues of the Middle East Walid Phares (Phares, Walid) performed with his speech, he praised that country agreed to a cease-fire, believing it a necessary measure that will contribute to improving the lives of refugees and civilians. However, he warned that the agreement also will benefit the Syrian-Iranian relations.
Look to the South-East
In his statement to the newspaper Elaph Phares said that "the agreement on ceasefire regime will greatly benefit the Iranians, Hezbollah and the Assad regime. It contributes to the outbreak of hand forces on the side of Iran and Hezbollah, and allow them to move to the South-East of the country, in an attempt to establish control over these territories and to access the border of Iraq".
#Cartoon by @mohammedrayies1 #Syria #Russia #Iran #Hezbollah #ISIS #ISIL #Daesh #AlQaeda pic.twitter.com/I5nhOLn9OV
— Ibra (@ibrasultan3) 9 Jan 2017
​
Perez expressed the hope that Washington and Moscow will be able to impose a similar agreement on the introduction of ceasefire in the South-East of the country, in order to stop the ground advance, under the leadership of Iran.
American troops located in the Eastern part of Syria. They support "Democratic forces" of the country, who are fighting with the terrorist group ISIS (banned in Russia — approx. ed.) in Raqqa.
Regime forces of Bashar al-Assad, using the support of Hezbollah fighters and Iranian groups are trying to reach the borders of the governorate of Deir AZ-Zor, near the border with Iraq.
Comments
comments