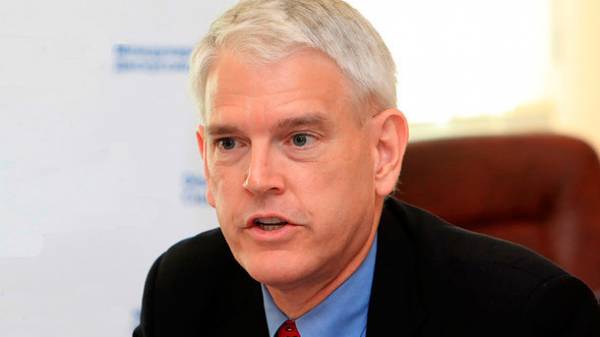 The President of the United States Donald trump wants to see Ukraine as an attractive partner, and Kiev must conduct appropriate reforms. This opinion was expressed by former U.S. Ambassador to Ukraine, Director of the arms control, the Brookings institution Steven Pifer, in an interview ЛІГА.net.
According to him, relations between Ukraine and the United States will develop in a positive way, if Kiev will accelerate reform.
"If you run the program of cooperation with the IMF, if they adopted the tough decisions on pension and land reforms, if implemented privatization, which stopped over the last couple of years, if they adopted stronger measures to combat corruption," – said Pifer.
He noted that Ukraine needs to show the US and the West desire to change.
"Ukraine has made a lot of useful things over the last two years: in energy, increased electricity tariffs. However, until now the perception of the West Ukraine has done less than it could, and that makes Ukraine less attractive partner in the perception of trump. Trump loves winners and Ukraine should strive to be a winner," said the former US Ambassador.
The diplomat added that the defeat of the reforms may lead to a reduction of support for Ukraine.
As told people's Deputy Dmitry Tymchuk Donald trump has realized all the realities of international politics and fairly rigidly set against Russia, so Ukraine has the opportunity to get closer to US.
Comments
comments