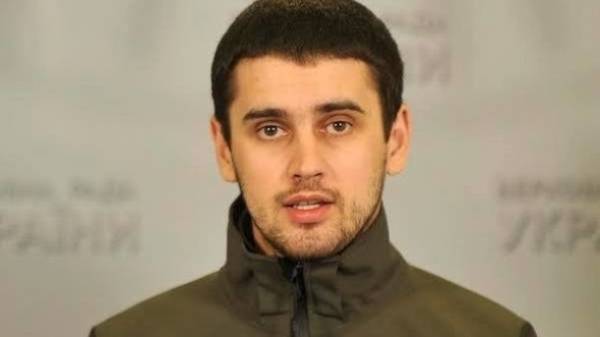 The people's Deputy Evgeny Deydey, who was hospitalized after a visit to the war zone, said that he had received a slight wound. He said this today on his page in Facebook. According to the MP, about the wound he did not report anything specifically – 112.ua.
"I don't want to comment, do not want someone to prove something, do not want to participate in the circus, which is staged from what happened. Don't ask me to support, not pleading, please keep me and my family alone. I shot off half a leg, not a concussion, not killed – it's a flesh wound," said Deidei.
We will remind that on July 14 near the front of the Town people's Deputy Evgeny Deydey was wounded in the leg. The Prosecutor's office of Donetsk region opened criminal proceedings on the fact of wounding the Deputy. It was also reported that Dade was evacuated by helicopter to the Dnieper.
Note, a few days earlier, the Verkhovna Rada of Ukraine has considered the submission of the Prosecutor General to withdraw the parliamentary immunity of Dade.
The MP was accused of illicit enrichment in the amount of almost UAH 5 million. In particular, prosecutors were given evidence that the wife of a Dade not borrowed 3.5 million UAH from the businessman Lynch, although such data appear in the Declaration.
However, the procedural Committee of Parliament, and later the parliamentarians acknowledged the performance of the GPU on the removal of the parliamentary immunity of Dade are not justified. For the removal of immunity from the Dade voted only 192 deputies.
Evgeny Deydey – people's Deputy of Ukraine from fraction "NF", coordinator of a battalion of patrol service of militia of special purpose "Kyiv-1" the Main Department of MIA of Ukraine in Kiev. Member of the IHO "Parliamentary control".
Comments
comments