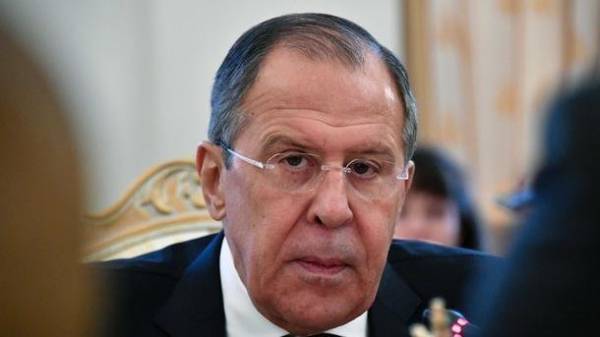 The Minister of foreign Affairs of the Russian Federation Sergey Lavrov and U.S. Secretary of state Rex Tillerson spoke on the phone about the situation in Syria after missile attack on the United States air force base Bashar Assad's troops. This is with reference to the statement by the Russian Ministry said "the Ukrainian truth" with reference to Reuters.
Lavrov said that "the attack on the country, whose government is fighting terrorism only plays into the hands of extremists and creates additional threats for the region and global security."
He also said Tillerson that the assertion that the Syrian military used chemical weapons in Idlib province, on 4 April is not true.
According to the statement, Lavrov and Tillerson agreed to continue discussions on Syria personally. Next week, as expected, Tillerson will arrive in Moscow on an official visit.
As reported, the USA are investigating the possible involvement of Russia to the chemical attack in Syria that prompted President Donald trump to start direct military action against Syrian President Bashar al-Assad. The Pentagon is also exploring or bombed by Russian military aircraft hospital in Khan Shaykhun after 5:00 after a chemical attack to destroy evidence.
At a briefing after the missile strike on the United States air force base Bashar Assad's troops in Syria Secretary of state USA Rex Tillerson said that Russia is either complicit or just incompetent, if not to complete agreement about the disposal of chemical weapons in Syria.
Note that Russia has blocked the UN resolution on the investigation of chemical attack on the Syrian town of Khan shaykhun.
Comments
comments