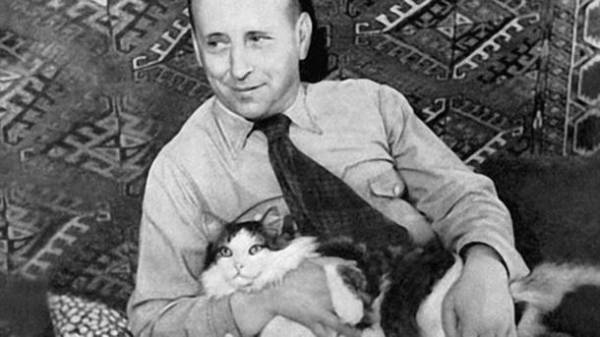 In the category of "Literary living room" Alex Kurilko and Anastasia Belousova discuss the life and work of geniuses. This time about the most mysterious fairy tale by Eugene Schwartz, on which the film-parable "Kill the dragon".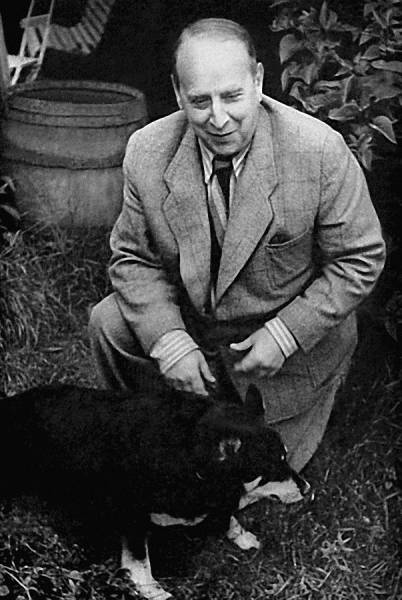 Eugene Schwartz: "I would write "Dragon" even in hell"
Alexander Belousov: Let Me immediately confess to the readers that today we're not quite normal Lagostina, right? Because we will be talking not so much about the book, much of the film is a masterpiece of screenwriting, the film-parable "Kill the dragon" fairy tale by Eugene Schwartz, which our parents watched with bated breath. And then took out from a cupboard the beautiful wine glasses, walked into the kitchen and silently "washed down" film vodka, trying to wash away the pain in my heart from the phrases: "It's the most courageous people of the city, but they are very afraid." Or: "Where is the people? It is not the people. This is worse than people is the best people of the city!" However, I then do not understand anything. Went in the other room playing with toys.
Alex Kurilko: Anastasia, will immediately make adjustments. The film "Kill the dragon" is actually based on the script Gorin, which was written by Grigory Izrailevich based on the play of the Schwartz "Dragon". And that, in turn, was created by Eugene Schwartz for folk tales. Schwartz, as Shakespeare rarely wrote original plays — often he wrote his own version based on other people's stories. Two of the three most brilliant plays written by the famous book of fairy tales.
Alexander Belousov: do You mean "Cinderella" and "Snow Queen"?
Alex Kurilko: Yes. This was based on the fairy story of the peoples of Southeast Asia about the dragon, whose defeat is impossible, because, after killing the dragon, the winner becomes a dragon himself. Schwartz, in addition to the main theme, touched on a lot of other interesting topics and assumptions. For example, in the play most of the townspeople think it's normal to live under the rule of the dragon. Moreover, they do not want to be saved, they do not want freedom, they simply don't know what to do with it. That's the worst thing you can do with people! And it is possible to repeat, if Schwartz wrote the play during the Second world war, and that meant fascism. But we all know what Schwartz wrote about our people, about our country and about our internal problems. Those terrible external. And even more — Gorin, exacerbating it to the limit and oslavskiy to a familiar and home of the absurd.
Alexander Belousov: I have not read, I confess that the play, but watched the movie. Although the child did not understand and quickly lost interest in him. What we did now and my 10 year old son. Seeing Jankowski, who came to his bride at home, the son asked: "who is This?" — "Dragon". "No, mom, that man." — "Well… This dragon is so long lived among the people, that he sometimes turns into a man." — "Ah! Like Batman?" "Well, Yes… Almost." He nodded and went to his room. And I thought to myself, how true the movie said: "Today, everyone decides what he sees".
Alex Kurilko: Anastasia! You get the point. But this is not the case when the artist muddles. That's why I don't like the word "parable". The parable can be interpreted in different ways, but a philosophical tale speaks clearly about the true state of Affairs. And we just have to be more stupid than the author, and then everything is clear. Another thing is that Schwartz is a pessimist, and disappointed him of his contemporaries. He pities men, but disgust, for he could not think that fear can of decent people to do the scoundrels, heroes and cowards, and of the romantic cynics and pragmatists. Here's a snippet from the play, not the movie:
Lancelot: "but they're still people."
Dragon: "It's outside. If you saw their souls a — Oh, trembled. Would run away even. Wouldn't have to die crippled. I, my dear, personally crippled. As required, and crippled. Human souls, kind, very tenacious. Cut the body in half — the person will be dead. And the soul will break — will be obedient. No, no, these souls will never pick up. Only in my city. Soul armless, legless souls, deaf souls, chained souls, pointing souls, damned souls. Do you know why the mayor is pretending to be insane? To hide what he did, and no soul. Leaky souls, corrupt souls, hardened souls, dead souls".
Here the parallel with Gogol, of which Schwartz was considered one of their teachers. But Gorin, the first profession of paramedic, as if taking the baton, as well puts most people error-free diagnosis. And disappointing. Although Gorin still believe in individual heroes, able to awaken in the mass, the crowd, herd, people, personalities. Appeals to them Gorin, on which he hopes…
Alexander Belousov: Alex, today I saw "Kill the dragon" Parallels with the beloved in a youth film "the Castle" by Franz Kafka. There is a Surveyor, like Lancelot, trying to do his job, but can't. Because nobody wants. Because people like to live in a world of absurdity and dependence. "Castle" I loved to watch and review after lessons at the University. And brother mother, after listening to my enthusiasm, smiled and said: "It will pass. When you start to live for herself and make her own way in this movie you will probably turn in early. Or turn on the "Irony of fate" or "Caucasian captive". I didn't understand what he was, but now I realized — when I watched "to Kill a dragon." I stood for a maximum of 15 minutes, and breaks toiled from the memories, as I had to survive in a strange city by myself, earn money, pay dollar loan… This is what happened? Not the conquest of the world Dragon in the face the next boss? And when I tried to prevent what we believed was wrong — I heard about the same as said Carlemany old mayor, you dare to marry his young daughter: "If you are boring at the wedding, I'm still marrying Elsa, but as the orphan. Okay, let's get state compensation, and now or posthumously — decide for yourself." Yes, it was grotesque. In life drama is masked in the details (I would be killed, and, for example, fired), but to watch "Kill the dragon" that does not help. And Oh really wants to switch to "Ironically"…
Alex Kurilko: Weird! You saw that Gorin made with hopelessness Schwartz. He settled there and hope laughed at the way people are exaggerating the possible consequences from the struggle with evil and the degree of futility of the struggle.
Alexander Belousov: Yes, I understand what you're saying. But I still knew, as if I was just watching "Kill the dragon" fighters, who are fighting for our country in the Donbass! How much vodka they had to drink after the phrase: "Our dragon can only be defeated by himself." Or: "no matter What happens — we always have Christmas is…". But this is about Eurovision. Or that the relatives in Russia who still believe in "Bandera, devouring babies", it would be worthwhile to reconsider the part where Lancelot tells about the "release of the Dragon city from Gypsies." "No, I really have not seen a single Gypsy in my life, but I remember… We were in school… It's terrible people!" — "Who told you all this?" — "Our Dragon". After all, these people after the death of the Dragon will be so justified: "We were sincere, sir Lancelot… he's got someone to love".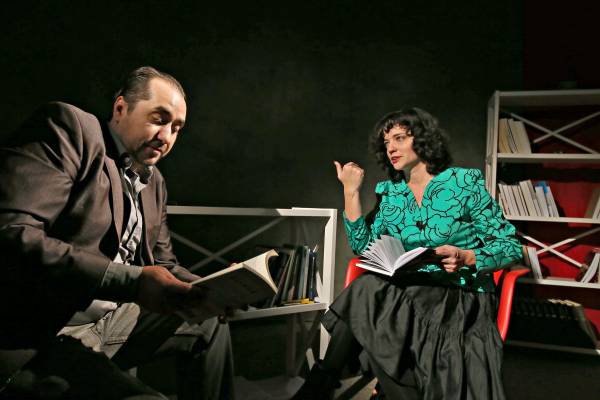 Tandem. Writer Alex Kurilko and journalist Anastasia Belousova
DRAGON-JANKOWSKI AS A MISTAKE OF THE FILM
Alex Kurilko: In Stalin's time the "Dragon" was banned after two dozen shows. Power was intelligent people: they saw in the play of meaning, which, as many claim, he and Schwartz did not invest! But the censors sense saw. The play was banned for 18 years. And then was surprised that Schwartz predicted everything! And what will happen after the death of Stalin, and who will condemn Stalinism, although once was his faithful companion, and who will become a hero, and that will start to talk about the real heroes, whose victory and even the very struggle will arrogate to themselves more. Play again banned. And then will come Gorin. And put the top layer of the truth, will tell about something more terrible. What will happen next with us, if we don't do the main…
Alexander Belousov: And what is important in the fight for freedom?
Alex Kurilko: How did you not understand? Not enough to kill the dragon that took away freedom and forced to praise this shameful slavery, and then get bored of it as the best time in the nation's history. The main thing — to kill the dragon! This emphasized Gorin. It should be recognized that Schwartz and the thought invested in the play, but casual! But Gorin said. Little to rebel against tyranny, not only to achieve freedom and continue to protect her every day, every hour… is not Enough! Should every citizen of a free country to rebuild, to become free and honest with yourself. You want to kill — everyone — to kill your own dragon! This is the most important thing, it's also the most difficult! And only then will we be worthy and another love, and love self… And if we do not love ourselves — for it is not for that — then who else will truly love us?
Alexander Belousov: by the way, Alex! Love! The key word! It is on love I bet. Was really hoping to at least win the love… For the mere fact that a man affectionately and sincerely call you "young Lady…" — I, like Elsa, is ready to give all myself without the rest. For me, as for Elsa, love is "know who to protect." And even if a man then this would be a scoundrel, I will a desire "to protect." And then, as Elsa began to pray for Lancelot in the city where long ago no one knows how to pray — all warmed my heart! In short, I relied on Elsa. But wrong: "No, that's not love, it's our tradition". Elsa is the child of its society. She can't be with a man who believes all around the slaves and calls for "Kill a dragon". She for the team, "not to be ashamed in front of the neighbors"… this is a boring fact of life. In life, alas, it is not love. The Winner Is The Dragon.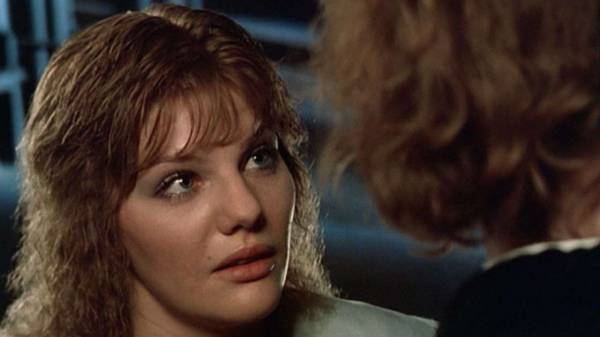 Elsa: "I prayed for you!"
Alex Kurilko: External or internal… several of Them in fact.
Alexander Belousov: Because knowing this, Lesh, after all, and really think: is it worth it to kill a dragon? Maybe let him live? Well… Meet another Lancelot — polagaetsya, head confused, but in their place the new grow. After all, the dragon can not kill Me. You can either tame and to serve him, or leave him aimlessly.
Alex Kurilko: How? And to be Lancelot? Although Lancelot is not without flaws. His life — the struggle with dragons, ghouls, monsters, other people, finally! Lancelot is not able to live peacefully.
Alexander Belousov: But Schwartz admires her Lancelot…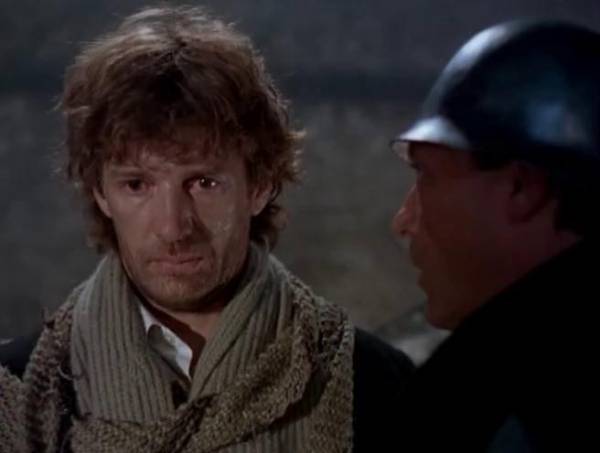 Lancelot: "I'm just a passerby"
Alex Kurilko: Anastasia, Schwartz partly admires and Dragon, and in the play it is much more powerful than in the scenario Gorin. Although Zakharov — Director of the film admiring the dragon. No wonder he entrusted this role to the most charming and the most organic and bright person in his company — Jankowski. But this, incidentally, was a mistake: Jankowski natural charm and charisma, and she x-rayed through any makeup. Therefore, we do not believe that the Dragon is cruel, let he even in the eyes of a child kills his father. Father is so slimy that we don't feel bad, a dragon, even if is cruel, but fair. What else to do with a bug, as not to push it, nasty, miserable, dirty, vulgar, cowardly?
Alexander Belousov: Although Jankowski with Leonov is priceless.
Alex Kurilko: Because I believe that mark Zakharov made a mistake! Made a mistake the first time! We love and respect Jankowski, do not feel how terrible and abusive his character. And Gorin dragon that was trying to describe. As a result, the Dragon is not so bad. And the mayor, and another smaller dragon, performed by sweet, kind, also very charming Leonova us pretty. And it is wrong! Not to soften the idea of the playwright and screenwriter of such Director's decision.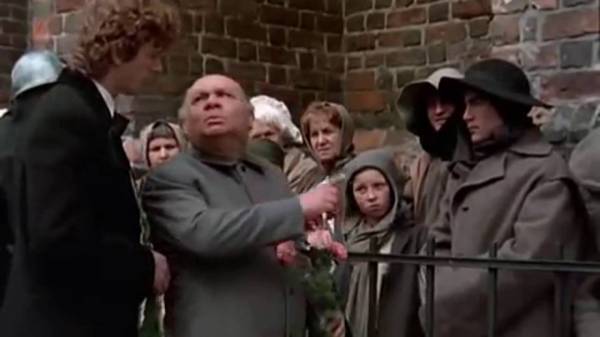 The mayor: "It is the people? This is worse than people! These are the best people of the city"
Alexander Belousov: But power and it seems charming to look at, Lesh?
Alex Kurilko: Nastya, that's the key word! Think! But Leonov and Jankowski were in fact, and no text would undermine in our eyes their reputation. Thank God, among our politicians have no talented artists, because we still feel their hypocrisy and game. This is a game! Here, Pushkin was right, the genius and villainy are two things incompatible. The villain may be talented, but if the Lord has gifted him with genius, he would not be able to do evil on such a scale. Schwarz repeatedly stresses that that's just "our dragon" — the brilliant dragon of all. But Gorin differently prioritized in the scenario text. In short, differences in weight, and very substantial! In the dark Schwartz was a happy ending, as expected in fairy tales. And good Gorin opposite: Elsa has fallen out of love with Lancelot, supposedly seeing its new dragon, and Lancelot honestly understand that the majority is petty and servile.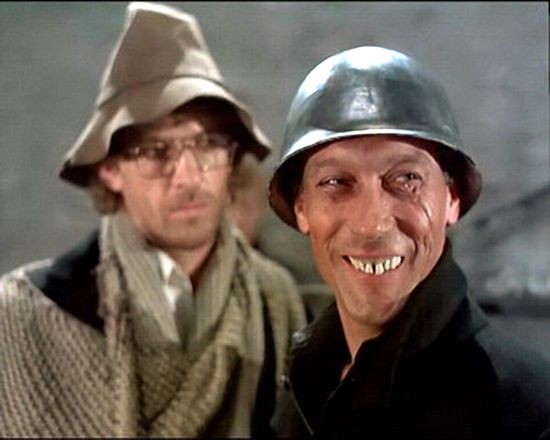 Dragon: "my Dad always said — destroy archives"
THE MEANING OF THE FILM ALL PLAY SCHWARTZ IS UPSIDE DOWN ON HIS HEAD
Alex Kurilko: However, the script had a hand, and Zakharov himself. I do, though, and allowed himself a lifetime to wear against the power of the Fig in the pocket, but this pocket — open was never a fighter and a rebel. He and the satirical play was able to supply only after theatrical play about Lenin. Do not blame him. This is the traditional game of the artist with power. And Moliere had done. In addition, the film to sacrifice the humour of the Schwartz. For example, where the phrase of the Mayor: "the Best ornament of the girl is modesty and a transparent dress"? Gorin so much of his humor made the film that threw out one-liners Schwartz no regrets. But that's a lot of meaning turned on its head. In the film there is almost no suffering of the people living under the rule of the dragon, but clearly shows the degree of indignity. The same episode where the Dragon Zakharova makes a "scientist" when his wife and son to take off his pants, and then stabbing him in the groin with a fork.
Alexander Belousov: horrible place!
Alex Kurilko: Eugene Schwartz never wrote and did not approve of this episode! But for aesthetic reasons, not from lack of courage. With boldness Schwartz had no problems. "If you can't protest, then at least let me bet". It safely! Or "the Only way to get rid of a Dragon is to have your own." As I said, Lancelot Schwartz other than Gorin. He said, "you made me very sad. I thought you can handle them without me. Why you went to jail? After all, you so much!". In fact, it is the frustration of Schwartz. He was brave and at times reckless. In his youth, he asked his beloved, what could he do for her to get married. She joked: "Jump off a bridge!". It was late autumn, but Schwartz did not hesitate, rushed into the cold water… And in 1941, already an old man, Schwartz was trying to go volunteer for the front. Schwartz was good. It his mouth says Lancelot: "Pity each other. Spare — and you'll be happy!". But Lancelot Gorin more attentive not to the people, but for the individual. The statement: "all of Us were taught!" he asks "Yes, taught. But why were you one of the first pupils?". And the end of the film — our future!
Alexander Belousova: You are the children who run behind a kite?
Alex Kurilko: Yes. Running past the future is presented, the children run to the one who entertains them. To the man with the face of dragon! Lancelot demands to kill the dragon, and the Dragon, by contrast, teaches them to launch an air dragon. Feel the difference? But the play and the screenplay, and the film leave the question: "For whom are going to die? Want to give them freedom? What they will do with it?". Even the father of Elsa realized that people often confuse freedom with permissiveness.
Comments
comments