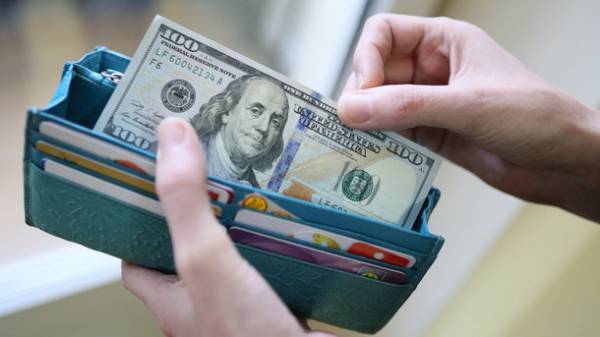 In the cash currency market of Ukraine on 23 may was recorded a real collapse. Told about bankers, writes UBR.
"The course sank right up to the of 26.15 – 26.2 UAH/USD. And people continue to pass the buck. Of course, not as active as last week, when the daily amount of the ransom could reach 10 million dollars. But still quite noticeable," — said the head of the Department for dealing operations of Raiffeisen Bank Aval Yuriy Grinenko.
Of 26.15 – 26.2 UAH/USD — is the Bank, the minimum price of dollar sales people: it is recorded in small structures. Exchangers that are owned by nonbank financial institutions, lowered its price tag even lower.
Large banks continued to give currency expensive — under 26,35 – 26,45 UAH/USD. As explained by the bankers, these financial institutions are focusing more on the buying currency, with the further resale in the interbank market.
The average price range for repurchase of foreign currency from individuals by banks and nonbank financial institutions located within the 26 – 26,18 UAH/USD.
On the black market, the dollar fell 5 cents to 26,14 – 26.2 UAH/USD.
Recall that in the official exchange rate of the NBU today, after the rapid growth of the Euro fell. Overall, the national Bank has established rates of major foreign currencies against the hryvnia:
1 USD – UAH 26.3;
1 Euro – 29,5 UAH;
10 Russian rubles – UAH 4,65.
Experts have previously explained: the main factors of growth of the hryvnia against the dollar – the strengthening of the Euro and the dollar's decline on world currency markets. "Thus, the current growth of the Euro on the Ukrainian market is only a reflection of the processes occurring in the global currency markets. No connection with bezveza or grown demand for the European currency in the country is not," says a senior analyst "Alpari" Vadim Iosub.
Comments
comments