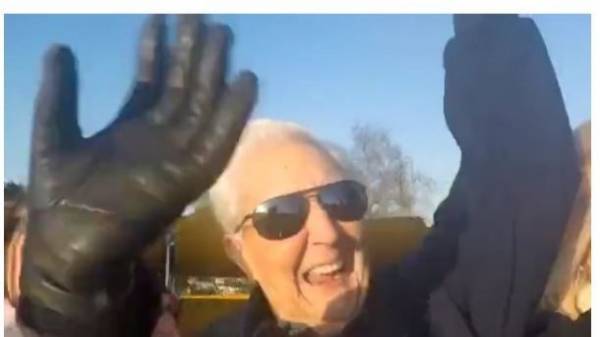 British centenarian Jack Reynolds has been a great ride on a roller coaster. Decided on this 105-year-old British amusement Park Flamingo Country in the County of Yorkshire.
Video a pensioner has published on the page of the TV channel ITV News Tyne Tees on Twitter.
It is noteworthy that thus Reynolds broke the world record as the oldest man, who sat on the attraction.
Happy 105th Birthday Jack Reynolds – congratulations on becoming the oldest person to ride a rollercoaster! @GWR https://t.co/qK8Y94i5Pj pic.twitter.com/2yMjugQKb9
— ITV News Tyne Tees (@itvtynetees) 6 APR 2017
Comments
comments