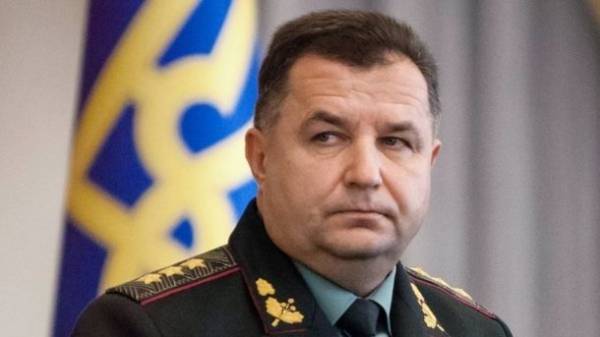 Ukraine covers Europe from the million-strong Russian army and it needed the support of the West in this. This was stated during his visit to Canada, the Minister of defence Stepan Poltorak, reports "UKRINFORM".
"Ukraine is ready to defend itself. We are ready to defend Europe. Unfortunately, not everyone understands this, because few countries are ready to defend their land. <…> Hinders Ukraine army numbering one million people and will do so in the future, but we need help and support," – said Poltorak.
He noted that Russia has set stretching from the Arctic to Syria of all, including the NATO countries.
The Minister also stressed that NATO over Putin's looming threat.
"Putin has done a lot for the collapse of the EU and will do the same in respect of NATO. He will provoke and experience: will work paragraph 5 of the agreement on collective security? If, God forbid, some country would refuse – it would mean the collapse of the Alliance", – said the head of the defense Ministry of Ukraine.
Also Poltorak reported that the West must help Ukraine to resist Russian aggression, as Russia can in the future to attack and other European countries. He noted that Russia will not be able to confront a United world.
Comments
comments