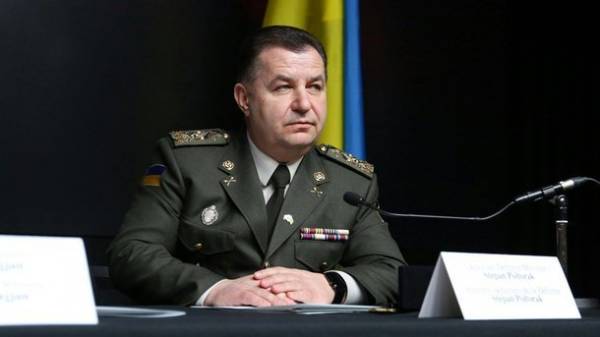 The West must help Ukraine to resist Russian aggression, as Russia can in the future to attack and other European countries. This opinion was expressed during a visit to Canada, the Minister of defence Stepan Poltorak, reports "UKRINFORM".
He noted that Russia will not be able to resist the world, if we unite against it.
"I don't think that Russia today is able to fight against the whole world, but the threat is there, and I know that if Putin will be able to seize the Ukraine, it won't be the last," – said Poltorak.
In addition, the Minister said following a possible Putin which can be attacked after Ukraine.
"Do not think that Russia is far away. Tomorrow Russia will provoke conflict with Estonia, Latvia, Lithuania, and your soldiers, as members of the Alliance will be forced to fight Russia. And then it will be your war. I have the impression that Putin himself does not know what will happen next. It is unknown what we can expect from him", – said the Minister of defence of Ukraine.
Recently Stepan Poltorak said that Russia had organized and carried out more than 7 thousand cyber attacks on Ukraine for three years. According to the Ukrainian Minister, the cooperation in cyber defence between Ukraine and Canada is extremely important.
Comments
comments