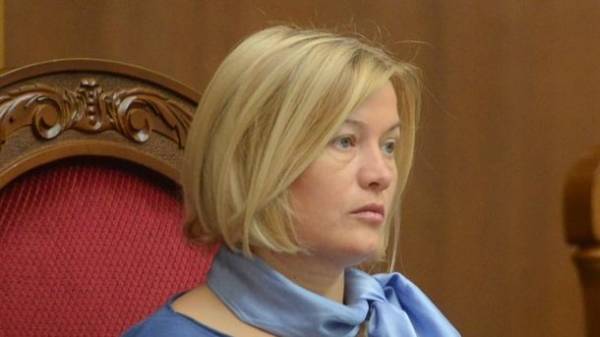 Visa-free regime will be introduced for short trips and does not imply employment and training in the European Union, because this requires a special visa. This was announced by first Deputy Chairman of the Verkhovna Rada of Ukraine Irina Gerashchenko.
"One important clarification: the visa-free regime will be introduced for short-term travel to EU countries and does not provide for employment or training. And to obtain education and employment need a special visa. But it is obvious that a large openness to the world for Ukraine, which will come after the introduction of a visa-free regime, will contribute to the arrival in Ukraine of European business and investment," – said Gerashchenko.
She also noted that the visa-free regime is not only a great opportunity to see the world, but also a great responsibility for the observance of the migration legislation of the European Union. "In case of violation of Ukraine this law can be penalized. Therefore it is very important for everyone who will use the visa-free regime, time to return to Ukraine", – said the politician.
In addition, Gerashchenko added that the government realizes that the citizens of Ukraine on the way to Europe is still a financial barrier, and the Parliament to work for the revitalization of the Ukrainian economy, in order that people could earn money for travel.
We will remind, in the European Parliament explained the terms "visa" for Ukraine.
We will remind, on 6 April 2017, the European Parliament voted for granting the visa-free regime with the EU for Ukrainian citizens.
After the vote in the European Parliament the Ukrainian bezviz must approve the Council of the EU. It is expected that bezviz for Ukraine might actually go into effect in early June.
Comments
comments