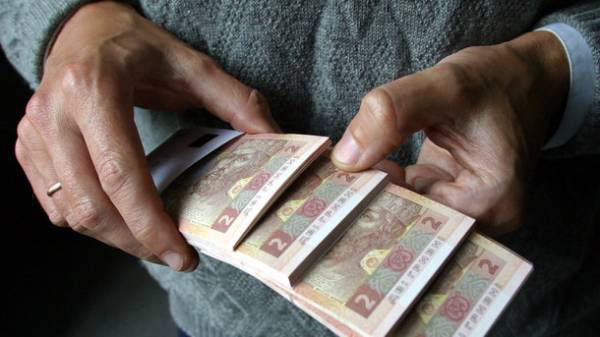 May 1, 2017 will be the first increase in the subsistence minimum and the minimum pension. This was announced by Vice Prime Minister of Ukraine Pavlo Rozenko, betrays the press service of the government.
"In the State budget of Ukraine for 2017 recorded an increase in subsistence minimum and minimum pension twice a year from 1 may 2017 and 1 December 2017," — said Rozenko.
According to him, 8 million pensioners, size of pension payments depends on the minimum pension will increase by at least 10%.
According to him, the living wage for disabled persons (minimum pension) from 1 may 2017 will be 1312 UAH and since December 1 — UAH 1373.
We will remind, in January in Ukraine doubled the minimum wage – up to 3200 UAH.
As you know, Ukraine is suffering because of the huge deficit of the Pension Fund, so the pension reform is the most important paragraph of the Memorandum with the IMF. The authorities promise to pass the bills necessary to reform this spring. And in 2018 will earn a funded pension account, and to retire will be allowed in the presence of seniority, regardless of age (now 35 years for men, 30 for women). This purpose will be increased a single sotsvznosa Pensfond from the employer for members of hazardous occupations (miners, metallurgists, etc.) to pay for his pension for length of service — until, for example, a miner who retired at 50, did not live to see 60, when he will be entitled to the retirement pension.
Comments
comments