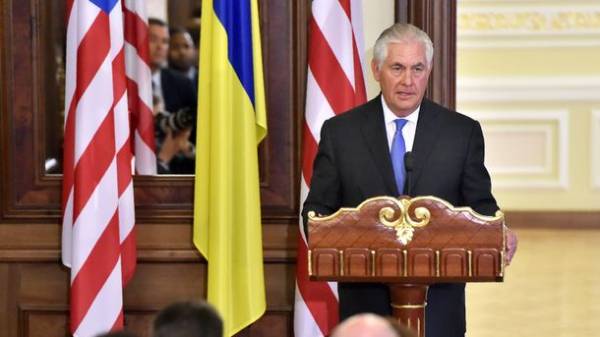 Ukraine and USA agreed to develop the format of international cooperation in the field of cybersecurity, says US Secretary of state Rex Tillerson.
"What we agreed in the matter of cyberfront about is to develop a format where we could begin negotiations on how to deal with these extremely complex issues of cyber threats, cyber security cyberwoman. It is a threat to us all globally. Russia is not the only country with which we need to begin to speak, as a world community respond to these threats," said Tillerson at a joint briefing with Ukrainian President Petro Poroshenko in Kiev on Sunday.
As reported, on June 27 the Ukrainian banks, government Internet resources and local network has undergone a massive hacker attack, which spread the virus Petya.A that locks computer systems.
Read also: Attack of the virus Petya.And are unable to significantly influence the economy of Ukraine – resin
The virus has also spread in Russia, England, India and other countries of Europe and Asia. Virus Petya.And encrypts the data on the computer and demands a ransom. The security professionals suggest not having to pay keys after paying money to the owners of infected computers do not get.
Head of Global programmes of the United Nations on cybersecurity Neal Walsh said that investigators still can't identify the initiators of the recent global cyber attacks, but the strategy of the attackers indicates that not money was the main motive for their actions.
Comments
comments