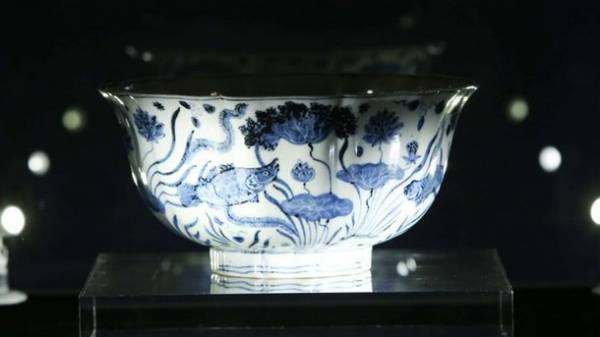 At Sotheby's auction in Hong Kong was sold for the sum almost in $ 30 million blue and white bowl of Chinese porcelain of the Ming dynasty, made about 600 years ago.
This amount is the second largest in history, paid for porcelain from that era. Bidding lasted just 12 minutes. The buyer chose to remain anonymous, we only know that he's probably from Taiwan, reports the South China Morning Post.
The bowl depicts fish swimming in the pond. This story is a favorite motif of the Emperor, Syanide, who ruled in China in the years 1425-1435. The bowl previously was owned by a collector in Japan and never put up for auction.
The record for the price of porcelain during the Ming dynasty continues to hold the "chicken bowl", which the Chinese collector Li Iceni purchased in 2014 for $ 36 million.
Earlier it was reported that at Sotheby's auction in Hong Kong for the amount of $ 71 million were sold to the diamond "Pink star".
Comments
comments